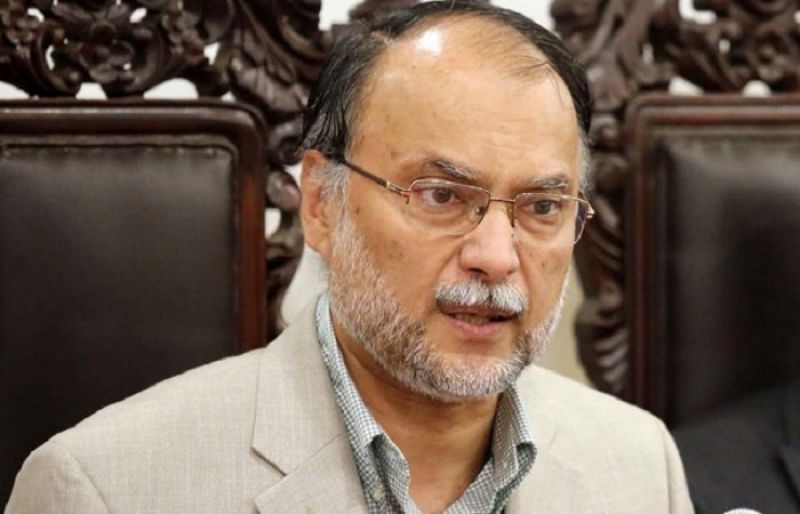 ---
Interior Minister Ahsan Iqbal on Saturday said that while they do not criticise Supreme Court or the judiciary, "criticising verdicts is our constitutional and legal right," Express News reported.

Speaking during a seminar at Institute of Chartered Accountants in Lahore, the interior minister said their party acted upon the verdict to disqualify Nawaz Sharif, however "the merit of the verdict can be discussed."

Ahsan Iqbal takes a dig at Imran Khan for his 'political naivety'

"If we look at the past, in the cases of Zulfiqar Ali Bhutto and Justice Muneer, the verdict was acted upon but they were never accepted."

He further stated that he was upset when Nawaz was disqualified but he was also upset on the courts becoming controversial.

The interior minister further said that the country is currently in a takeover position but some are trying to spread political instability. "Everyone must take a look at their own role and assess whether they or not they are cause behind the political instability."

Earlier this month, Minister for Railways Khawaja Saad Rafique had said that institutions should not intervene with external authorities. In a statement issued the minister said that injustice towards his party continues. He said, "We do not criticise the judiciary or the army, but it is essential that the counterparts uphold the authority of the parliament".