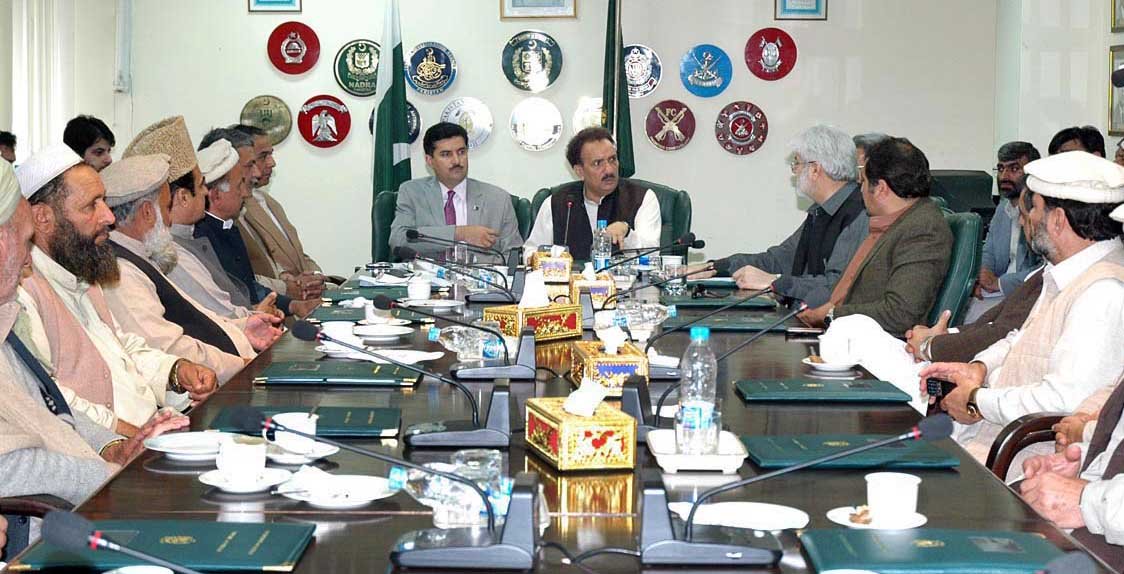 ---
An emergency jirga of the tribal elders of Kurram Agency was held on Saturday, where they threatened the government that if it fails to immediately provide aid to those affected by unrest in central Kurram, they would launch a protest movement in front of the governor house.

The jirga said that compensation will be demanded for homes which had been destroyed due to massive unrest in the region.

The area of Kurram Agency has been the target of multiple blasts and attacks over the last month. With a population of 619,553, the casualties to infrastructure left multiple homes destroyed.

Addressing the jirga, which was attended jointly by the Bash Khel tribe and Mandokhel tribes in the central Kurram area of Tor Umar, the tribal elders Pathan Abdul Khaliq, Malik Mir Akbar Jan Malik Kamal and others said that during the unrest, thousands of homes were destroyed in central Kurram.

Parachinar unrest: Residents lack provisions amidst curfew

"People were forced to leave their homes and migrate to different areas of the country," they added. Those who did not receive any help from the government must be provided with aid for the construction of homes, they demand from the government.

On January 30, at least eight members of a family, including two minor girls, were killed and another man was injured in a landmine blast in Kurram Agency.

According to hospital sources, the family was traveling from Muqbal area near the border to attend a funeral in Upper Kurram's Basu area when their vehicle hit a landmine killing three women, two minor girls and three men on the spot. The car was completely destroyed in the blast.

They also demanded that the areas in which the surveys have not been completed must be completed so that the affected can be compensated.

The elders further said that central Kurram did not have basic facilities of a hospital, road, water and electricity due to which the residents face immense problems.

Eight members of a family killed in Kurram Agency landmine blast

Late last month, a curfew was imposed in the region due to a clash between two groups in Parachinar, Kurram Agency continued, creating immense problems for residents as public transport remained suspended in the area. Locals said they were unable to collect essential items like food, fuel and water with the immediate imposition of curfew.