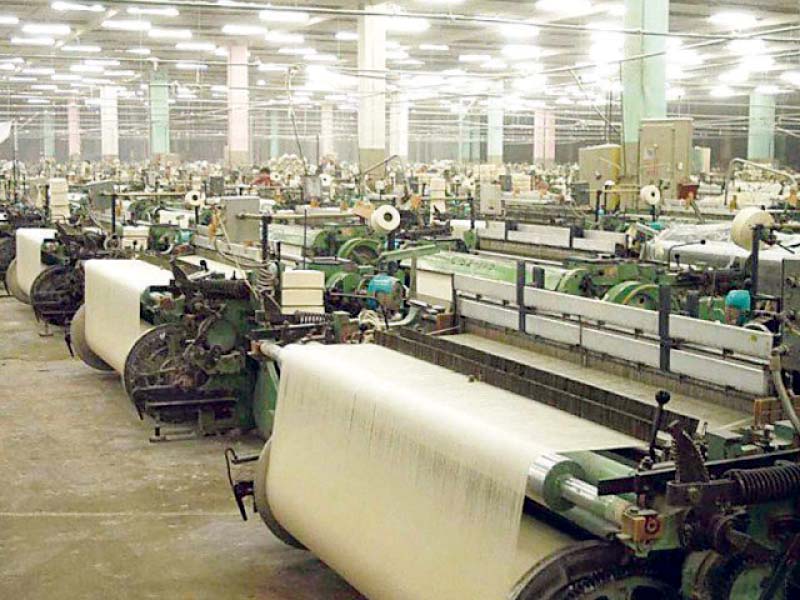 ---
LAHORE/ KARACHI: The federal and Punjab governments are mulling over subsidising energy prices for textile manufacturers in an effort to provide a level playing field and make them competitive in global markets.

The subsidy is under consideration in the backdrop of a significant increase in international oil and gas prices that have pushed production cost significantly higher.

To build on the pressure, about 10 textile bodies, including readymade garments and hosiery manufacturers, are gathering in Lahore on Saturday at the invitation of the All Pakistan Textile Mills Association (Aptma).

Balochistan CM wooing Chinese to invest in solar energy

They will press on with the demand that the government should slash the price of imported liquefied natural gas (LNG) for Punjab industries to the level at which locally produced natural gas is provided in the remaining three provinces.

They will also call for halting the collection of Rs3.60-per-unit surcharge on electricity consumption.

At present, Punjab yarn manufacturers, who are Aptma members, are paying Rs1,300 per million British thermal units (mmbtu) for the re-gasified LNG compared to around Rs900 per unit in early 2016.

The increase in LNG cost came following a 43% recovery in the Brent crude oil price to nearly a three-year high of $64.5 per barrel in the world market on Friday compared to the low of $45 in June 2017.

LNG price has been linked with Brent crude as Pakistan pays 13.37% of three-month Brent average for gas import.

Industries in Punjab heavily rely on imported gas to meet their energy needs. The province produced a negligible 3% of Pakistan's natural gas production and in contrast consumed 47% in previous fiscal year 2016-17, according to the Oil and Gas Regulatory Authority.

Other provinces, particularly Sindh and Balochistan, produce substantial volumes of gas and consume it at a relatively lower price of Rs600 per mmbtu (excluding the Gas Infrastructure Development Cess of Rs100-200 per unit).

A source in the federal government, who was aware of the development, said "they (federal and Punjab governments) were seriously considering options to bring down the gas price for Punjab textile manufacturers and do away with the electricity surcharge."

Grant of subsidy was on top of the list of available options, he revealed, adding the central government could not divert from other provinces or mix locally produced gas with LNG supplies to Punjab under the constitution.

"The government will have to amend the constitution if it wants to divert or mix locally produced gas with LNG," he said. "They (the two governments) will do this (cut LNG price) to keep their vote bank intact as general elections are due in the middle of this year."

"The government is considering multiple options…it will be premature to say anything," Ministry of Commerce and Textile spokesperson Kanwar Usman told The Express Tribune. "The issue has been taken up with Prime Minister Shahid Khaqan Abbasi as well."

Aptma Chairman Aamir Fayyaz Sheikh said industrialists had been trying to persuade the government to slash gas tariff and scrap electricity surcharge since September-October 2017.

WAPDA sets up 'war room'

The increase in the cost of doing business had given an edge to Pakistan's competitors Bangladesh and India in international textile markets, he said.

Textile is the largest export earner for Pakistan that accounts for around 60% of the total export shipments from the country.

Sheikh claimed that the cost of energy, both gas and electricity, in yarn manufacturing was estimated at around 35% and 50% of yarn manufacturers were based in Punjab.

"Strike is not an option for consideration in Saturday's meeting to pile pressure on the government," he said.

Published in The Express Tribune, February 17th, 2018.

Like Business on Facebook, follow @TribuneBiz on Twitter to stay informed and join in the conversation.
COMMENTS (2)
Comments are moderated and generally will be posted if they are on-topic and not abusive.
For more information, please see our Comments FAQ