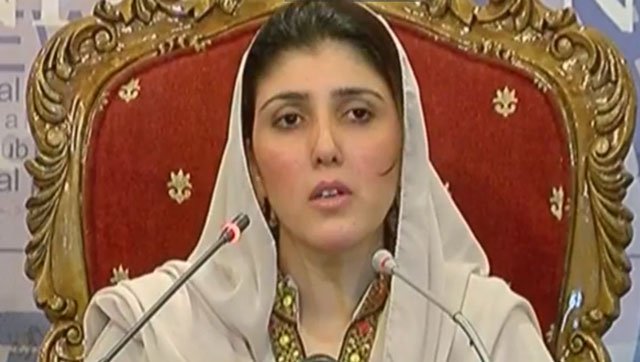 ---
Ayesha Gulalai, a renegade federal lawmaker of Pakistan Tehreek-e-Insaf (PTI) has said that the ruling Pakistan Muslim League-Nawaz (PML-N) had instigated her to badmouth the army, offering her a Senate ticket in return.

Speaking to the media outside the Parliament House in Islamabad on Friday, the disgruntled PTI MNA said she refused the Senate ticket offer from the PML-N as it required speaking against the army, Express News reported.

She said this was against her patriotism, as the army was the only institution that was working for the good of the country. "Some people preach against wedding festivities and dancing, whereas some badmouth the army," she said.



Ayesha Gulalai claims credit for PML-N's victory in Lodhran by-poll

On Thursday, Ayesha Gulalai said the ruling PML-N could only manage to pull a shocking victory in the recently held Lodhran by-election against the Imran Khan-led party because of her.

She said the deposed prime minister, Nawaz Sharif, did not even visit the NA-154 constituency to run the election campaign for his party.

"On the other hand, I led an election campaign on behalf of the ruling party to mould public opinion against the PTI and reveal the party's true face in front of people of Lodhran," said the MNA.

Ali Tareen – the son of Jahangir Tareen who was disqualified by the Supreme Court for being 'dishonest' – was overwhelmed by PML-N's Peer Iqbal Shah in the February 12 by-election.

Shah bagged 116,590 votes while the young Tareen managed to grab 91, 230 votes – nearly the same that Siddiq Baloch of the PML-N had secured in the Dec 2015 by-election against Jehangir Tareen.

Gulalai further said that she will make an important announcement regarding launching her own faction of PTI on Friday (today).

On August 1 last year, Gulalai had accused Imran and his 'gang' of sending lewd text messages to women workers, saying they were being constantly harassed within the party.

The PTI, after serving her show-cause notice, moved the Election Commission of Pakistan (ECP) to de-seat her on charges of defecting the party. The commission, however, dismissed the reference to de-seat the MNA, elected on a women's reserved seat.