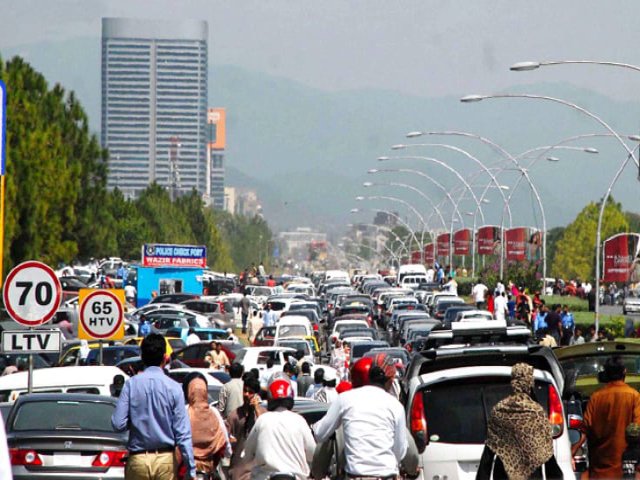 ---
A decade ago, distracted driving merely meant attending calls, texting, listening to music and touching up makeup while driving. The automobile industry introduced the auto transmission car in an attempt to reduce cognitive dissonance sparked by such distractions. However, innovations since then- WiFi, Google maps and a plethora of apps have further limited the narrow reaction time a driver can afford. Hence, we should appreciate the innovative ways in which these brands are making our lives safer, one road at a time.


Essilor and FIA's 'Action for Road Safety'




In 2017 Federation Internationale de l'Automobile adopted a new golden rule for road safety – 'Check your vision'. To give this rule a new dimension, Essilor and FIA launched 'FIA Action for Road Safety', which highlighted the significance of having regular sight tests for safe driving. Good vision can substantially diminish car accidents and injuries.

[embed]]

Through a three year partnership with the FIA, Essilor plans to leverage innovation to protect the vision of vulnerable road users such as pedestrians and cyclists.The company conveyed its message through a one minute video, which explained why adequate vision is important on the road and how poorly corrected vision or glare can affect reaction time of a driver. Moreover, it equipped people to handle such risky situations in a better way. Essilor and the FIA have merged two objectives into one larger goal- ensuring safe mobility across the world by improving people's sight.


Domino's collaboration with Indian traffic police




Domino's Pizza partnered with Indian traffic police last year to raise public awareness about road safety guidelines. Over 80 Domino's volunteers assisted the traffic police in managing traffic. They guided pedestrians to use the zebra crossing vigilantly and educated vehicle drivers about the grave consequences of rash driving. On top of that, pedestrians and commuters who followed road safety rules were praised and were given a rose for their efforts.




Similarly, in 2013, Domino's took a country wide week-long joint initiative with the local traffic authorities to support United Nations global action plan 'Decade of Road Safety'. Its volunteers and employees were quite proactive in dispatching road safety placards and banners to the public.


Shell's 'Drive On Pakistan'




Keeping in mind WHO's prediction that road accidents will become the leading cause of death in Pakistan by 2030, Shell Helix Pakistan's road safety program was much needed. It aims to improve not only the driving experience of its customers but also the lives of larger community through its #DriveOnPakistan initiative. Famous Pakistani celebrities including Javed Sheikh, Fahad Mustafa, Ali Azmat, Sanam Jung, Shaan Shahid , Hania Aamir and Shahid Afridi uploaded snapping videos on social media a few weeks ago. They implored the viewers to be mindful of basic safety rules like wearing a seat belt, staying within the speed limit and keeping the phone away.

[embed]]

The campaign was particularly impactful because of the repetitive snapping action. It alerted Pakistanis that their responsibility is not just limited to driving responsibly. They should snap to draw attention every time they see someone break a rule because a minor offence can endanger your life. Besides that, Shell Helix will paint the speed breakers in various cities of Pakistan.


'Safety Spokes' by UberEATS and Ogilvy Japan




Pedal cyclists are particularly vulnerable because they are just a small speck in a car driver's rear view mirror. To enhance their safety on the road, Ogilvy Japan joined hands with UberEATS to introduce 'Safety Spokes'. The mission was to simultaneously raise the brand profile in a pioneering way and draw attention towards cyclists. UberEATS equipped their bikes with Gyrokinetic LED system, which allows each wheel to be transformed into a digital screen that illuminates when the bicycle is in motion.

[video width="1280" height="720" mp4="https://c.tribune.com.pk/2011/02/22735940_1898403890422063_7900033771905220608_n-2-1519197919.mp4"][/video]

The campaign also employed the digital expertise of Eyes Japan, a Fukushima based tech startup, to ensure that every delivery trip was uneventful. The LED wheels glow with iconic animated characters inspired by the cautionary road signs of Japan. Three disparate safety messages of 'See Me', 'Give me Space' and 'Care for Me' were spotted on flashing tyres.


Chevrolet's 'Drive with Care'




Monsoon season is accompanied by a sharp spike in road accidents since rain not only makes the roads slippery, but also hampers visibility. There 569 more accidents in India in 2015 than in 2014. This alarming upward trend prompted Chevrolet to commission a study (conducted by Nielsen and Value Notes) in Mumbai. 64% of the respondents complained that there were not enough road signs or warnings during the rainy season.

[embed]]

Chevrolet then used insights from the research to launch a multi layered awareness campaign in India. Firstly, a dedicated campaign page on its main site educated the public about the incidence rate of road fatalities and safety tips for pedestrians and drivers during the wet season. Secondly, it distributed 'Drive with Care' messages in designated areas. Since these signs were painted with hydrophobic wet paint, the text was not visible in dry conditions. One of the messages from a road accident victim said, "I ran to avoid the rain, but the car was also in a hurry." Thirdly, it created emotional appeal through a 1.9 minute video that gained a lot of attention on Facebook and YouTube.


'The No Distractions Billboard' by McDonald's




Road accidents are the second most cause of death in UAE. According to WHO, people in UAE are seven times more likely to die in a car accident than those in UK. Roads in MENA become even more dangerous in Ramadan as food giants launch assertive marketing campaigns and plant tempting billboards in busy areas. McDonalds's traded its usual mouthwatering Big Mac posters for a 'The No Distractions Billboard' billboard in Ramadan 2016. The red billboard sported minimal branding with just the trademark M in a corner.




McDonald's showed immense respect for the local culture by realizing that these commercials can cause discomfort to people who are fasting. Placed on the busiest highways in UAE, it was seen by 10.5 million people. Additionally, it got the attention of over a million individuals online as well. There is an immediate need to reduce roadside distractions like bright and flashing digital billboards since the driver has to process a lot of visual information in a limited response window.


'Be The Better Guy' with Hyundai




Hyundai launched the first phase of 'Be the Better Guy' in 2016 in collaboration with Ministry of Road Transport and Highways India. The campaign aims to bring in a behavioral change in drivers as Hyundai realizes that road safety begins with drivers taking responsibility for their actions. It claims that the common man who abides by traffic laws is an unsung hero and a role model for the rest of us. The first phase proved to be such a success (1.6 million views) that Hyundai launched a second phase as well that ended in 2017.

[embed]]

The online version of the two pronged campaign included a series of short videos that depicted an assortment of day-to-day actions that can prove to be fatal. Hyundai's brand ambassador, Shah Rukh Khan also featured in a one minute video that implores viewers to be the 'Better Guy' even as they see others drink-drive and over-speed. Additionally, the offline team conducted on ground safety activities including School Contact Program and Resident Contact Program that covered 90,000 students and 23,000 residents.