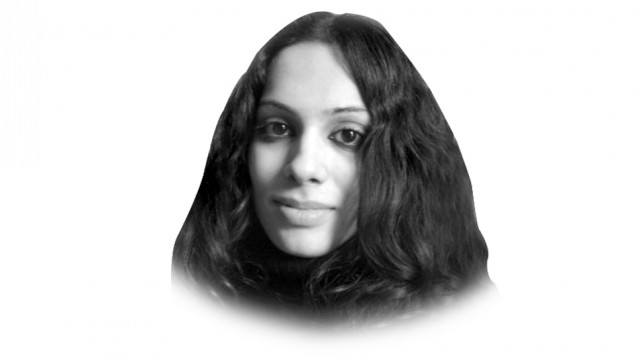 ---
The impending clash of the judiciary with the government could lead to a systemic collapse. The struggle against militancy is showing little sign of singleminded commitment on the part of the government and no signs of end. And if these battles aren't enough, Pakistan is now preoccupied with another one: against Facebook, YouTube and over 400 other sites.

There is no doubt that the content the PTA has tried to block is objectionable and government action may have helped ward off violence on the streets. But do the courts and the government really understand how to negotiate a world that exists beyond the streets, online where non-violent protests against a juvenile web campaign are possible? How does the decision to do away with 25 per cent of internet traffic reflect on their understanding, or lack thereof, of the social and cultural changes brought about by new technologies? Do they realise that what they are curtailing not just the responsibility but also the opportunity of Pakistanis to engage with this issue; to come together with Muslims around the world, on Facebook itself, to express their indignation and to take the opportunity to appraise the world of the positive significance of the Prophet (pbuh)?

This is the reality of an instant, online world: that protests against Facebook take place on Facebook itself; that one needs access to Facebook in order to protest its transgressions; that while banning Facebook appeases Muslims around the world, it also implicitly allows for the violent reactions of extremists instead of pushing them to calibrate their responses. The concept of free speech can be protected and combatted only with more free speech, not less.

The courts don't understand these paradoxes. For once, they've taken swift action and want to be patted on the back for that. But if there's anything we've learnt from this issue, it is that through a certain kind of framing – by the media, political leaders or protesters – certain issues are designated as 'crises', as problems that need immediate attention. And as much as one wouldn't expect it from Pakistani governments or courts, swift action is taken. When we really want to get things done, they get done.

So this is for the courts, the political parties, the leaders and the citizens who have never taken seriously the reform of the law; who have failed to educate themselves and others on the values of pluralism; who have resisted focusing political attention and economic resources on educating women; and who have taken too long to begin fighting extremism on multiple fronts. This is a call to all those who think things can't get done in Pakistan; to all those who are, or aspire to be, some part of the fight for human rights, freedom of speech and rule of law in this country; to all those who take seriously the fact that Pakistan is not Iran, or China. At least some part of this battle can be fought through organised communication online, a more viable option than violence or silence.

Facebook has emerged unscathed, as it has from numerous user protests in its six-year history. But if anyone is in a more precarious situation now than before this drama began, it's Pakistan. The Facebook ban is not the answer.

Published in the Express Tribune, May 27th, 2010.