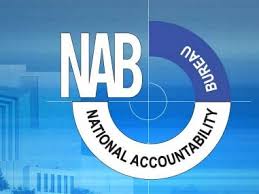 ---
ISLAMABAD: National Accountability Bureau (NAB) Chairman Justice (retd) Javed Iqbal on Thursday urged people to invest their hard earned money in only legal private cooperative housing societies to avoid fraud at initial stage.

Seeking a report from Director General NAB Rawalpindi about actions taken against private and cooperative housing societies so far, he reiterated his firm resolve to take stern action against all illegal housing societies.

The chairman said this while presiding over a meeting here to review overall performance of NAB, especially regarding taking action so far against illegal private and cooperative housing societies of Rawalpindi and Islamabad.

He also expressed his resolve to recover looted money from defaulting societies and returning it to affectees in accordance with law.

The meeting was informed that the NAB as per his directives has asked relevant departments including Islamabad Capital Territory (ICT), Rawalpindi Development Authority (RDA) and Capital Development Authority (CDA) to take action against all illegal housing societies and directed them to publish names of such schemes in newspapers and at their websites.

It was told that NAB has played an effective role in ensuring placing of names of illegal societies on websites of CDA, ICT and RDA. He said strict action would be taken against relevant NAB officers on exhibiting negligence.

Recoveries

NAB Rawalpindi has recovered billions of rupees and returned to Shaheen Foundation.

NAB Rawalpindi recovered Rs1.8 billion from present management of Al-Hamra (Pvt) Ltd and Al-Hamra Avenue Pvt Ltd through its chief executive and others.

The accused have failed to hand over plots to buyers rather the land was sold to other parties which deprived members of Shaheen Foundation of their hard earned money.

During an inquiry proceeding, present sponsors showed willingness in writing to return Rs573 million as a profit in addition to principal amount.

In first phase Rs366 million was returned to Shaheen Foundation while in second phase Rs50 million have been returned.

In third phase Rs117.5 million and in fourth and fifth phases, Rs137 million have been returned to members of Shaheen Foundation.

NAB Rawalpindi DG Irfan Naeem Mangi has said the bureau believes in zero tolerance against corruption.

Published in The Express Tribune, February 16th, 2018.