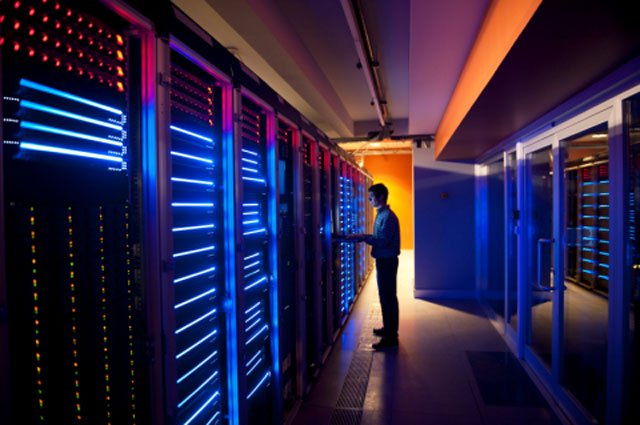 ---
KARACHI: A combination of youth and technology has allowed Pakistan's information technology (IT) exports to jump to $5 billion, Co-Founder of 10XC, a technology start-up accelerator and seed fund, Saif Akhtar, said on Thursday.

"During 2016-17, Pakistan's IT exports were $3.3 billion, which have jumped to $5 billion and are expected to grow to $6 billion next year," Akhtar said while talking on the sidelines of a press conference on Momentum 18, a two-day tech start-up conference to be held on February 19 and 20 at the Karachi Expo Centre.

Belong to a class of people that has transferred from chalkboards to 4G technology: Ahsan Iqbal

"The event is expected to attract more than 300 start-ups," he said.

Around 50 practicing professionals and entrepreneurs would conduct relevant workshops and seminars on successful start-ups and survival as an entrepreneur, said Syed Amir Jafri, the founder of Momentum.

Participating start-ups will be able to pitch their proposals to more than 20 investors and various representatives from 20 incubators during the two-day event.

Pakistan's IT industry is growing at a fast pace across different categories. Enterprise software has grown by 17%, marketing tech 15%, financial services 13%, consumer goods 9%, retail/e-commerce 8%, professional services 8%, internet of things/hardware 7%, health care 4%, media 4% and non-profit 3%.

"Contrary to popular belief that start-ups only emerge in Karachi, Lahore and Islamabad, start-ups from 19 smaller cities participated in the previous exhibition with more expected to take part in the current one," said Asif Jafri, Founding Member of Momentum.

Facebook, Amazon and other giants of IT sector are anticipating something huge in the start-up world of Pakistan as evidenced by the huge number of sponsors, Jafri added.

Women entrepreneurs all around the world face problems in access to financiers and mentors and so is the situation in Pakistan, said Sadaf Abid, head of CIRCLE Pakistan, which helps build entrepreneurial and leadership capacity of women and youth in Pakistan.

About 60% of Pakistan's youth is below 30 years of age so start-up exhibitions like Momentum are necessary to create jobs, she said.

Protest against delay in approval of Government College of Technology's merit list

Pakistan's start-up sustainability is also higher compared to the global average. Out of 40 start-ups in which 10XC invested, only 12 closed down, said the Karachi-based investor Saif Akhtar.

Pakistani entrepreneurs don't have many opportunities which act as an advantage for start-ups since investors stick longer instead of quitting due to initial hurdles.

Pakistan government has also started promoting start-ups, for example, it has given three-year exemption from taxes to the start-ups and set up national incubation centres in Lahore, Islamabad, Peshawar and is now going to set up one in Karachi.

Published in The Express Tribune, February 16th, 2018.

Like Business on Facebook, follow @TribuneBiz on Twitter to stay informed and join in the conversation.