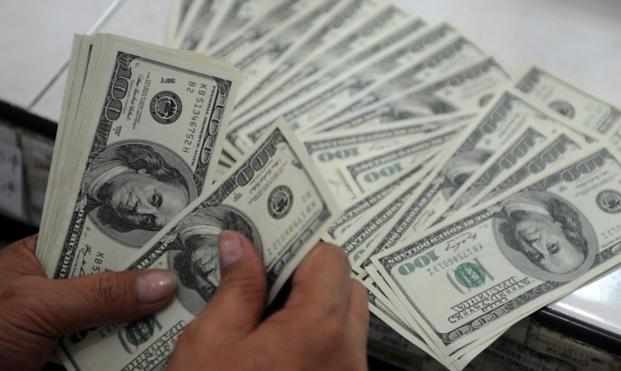 ---
ISLAMABAD: Amid declining foreign exchange reserves and weakening capacity to repay, Pakistan's external debt and liabilities rose sharply to almost $89 billion at the end of December, reported the State Bank of Pakistan (SBP).

The government booked a higher amount of debt than what an independent economist predicted over two years ago. Former finance minister Dr Hafiz Pasha had predicted in December 2015 that by June 2019, Pakistan's external debt and liabilities would touch $90 billion. With six months to go, the likelihood of external debt and liabilities crossing $90 billion is extremely high.

K-P has fastest growing economy in Pakistan, says Dr Pasha in new book

Pakistan's total external debt and liabilities as of December 2017 stood at $88.9 billion, higher by $5.8 billion or 6.9% over six months ago. There was an increase of $13.2 billion in the amount of external debt and liabilities in just one year. In December 2016, external debt and liabilities amounted to $75.7 billion. At the time, Pakistan's gross official reserves were $18.6 billion, which have already slid to $12.8 billion.

Out of total external debt, the government's direct obligations are equal to $70.5 billion, which exclude guaranteed and public sector enterprises' debt.

The main increase came in the external debt contracted by issuing sovereign bonds and taking expensive commercial loans. In the first half, debt obligated by issuing Sukuk and Eurobonds increased by 52% to $7.3 billion.

Similarly, the debt obtained by taking commercial loans increased to $5.3 billion by December 2017 - a net addition of $503 million or 10.4% in six months. On a yearly basis, debt accumulated through commercial loans increased by 189% or $3.5 billion.

The rise in external debt comes at a time when official foreign currency reserves are plunging as well. The SBP has already lost $3.5 billion worth of reserves since the start of the fiscal year.

The alarming figures indicate the government's inability to ensure enough non-debt creating inflows to meet external account requirements. Due to huge domestic and foreign borrowings, debt servicing is now the single largest charge on the federal budget.

A sum of $3.62 billion was spent on the servicing of outstanding stock of external debt in just six months, according to the central bank. The country paid $2.7 billion in principal loans and $988 million in interest on outstanding loans.

The government could not get any foreign loan rescheduled in the first half of the fiscal year, unlike last year when it was able to roll over $1.2 billion worth of external loans.

Two weeks ago, the government had admitted before the National Assembly that Pakistan's external debt bearing capacity has deteriorated further. In its Debt Policy Statement 2017-18, which the finance ministry submitted to the lower house of parliament, the government admitted that during the last fiscal year the country's external debt increased at a faster pace than its foreign exchange earnings did.

Foreign exchange: Worries increase as SBP's reserves fall 1.74% to $12.8b

In addition, Pakistan's external debt in percentage of foreign exchange reserves also increased to the three-year high. Similarly, the cost of external debt servicing in percentage of foreign exchange earnings significantly increased - also the highest than the last year of the Pakistan Peoples Party government.

Due to the widening current account deficit, independent economists have lately estimated the gross external financing requirements in the range of $24 billion to $26 billion for the current fiscal year. The government's conservative estimates put the figure at $18 billion.

The financing gap is estimated at roughly $6 billion for the remainder period of the current fiscal year, which would either be met through more foreign loans or drawing official foreign currency reserves.

Published in The Express Tribune, February 16th, 2018.

Like Business on Facebook, follow @TribuneBiz on Twitter to stay informed and join in the conversation.
COMMENTS (3)
Comments are moderated and generally will be posted if they are on-topic and not abusive.
For more information, please see our Comments FAQ