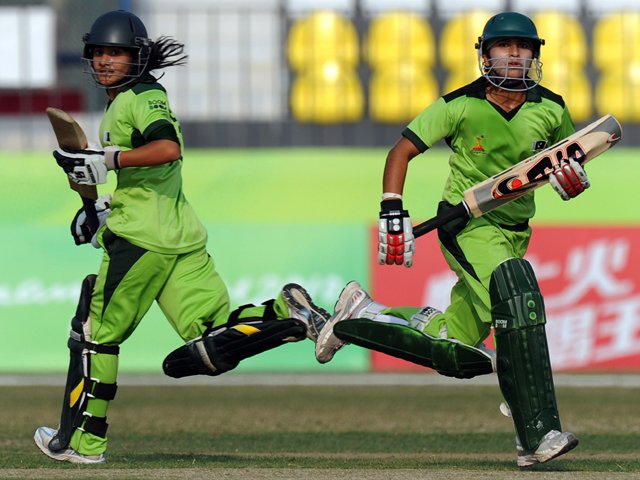 ---
MULTAN: Pakistan women's cricket team head coach Mark Coles believes there is no dearth of talent in the country and effective coaching will help groom the available talent and improve the ranking of the team.

Coles, while addressing media in Multan, stated that he was happy to become the head coach of Pakistan women's cricket team.

He added that he has set team's focus to perform in the upcoming tour of Sri Lanka.

Coles maintained that he would have no problems working with new talent.

When asked about the important aspects that need improvement, Coles said there was a need to pay "more focus on fielding and batting" which will lead to better team performances and an improvement in rankings.

Shahid Aslam, senior manager of women cricket, revealed that the Pakistan Cricket Board is ready to introduce a five-year plan for the promotion and development of women cricket.

Aslam added that cricket would be introduced at school and college level for girls in an amicable way. He expressed hoped that all these steps would surely help improve women cricket in Pakistan.