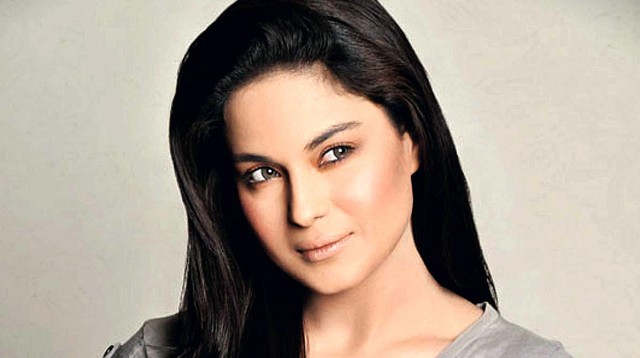 ---
KARACHI: The Veena-Asif saga might have come to a close but with Veena Malik, every day is a new day.

The actor and comedian is set to tie the knot with a Pakistani-American. Her family has gone to Lahore to settle matters with the suitor's family now that he has just returned to Pakistan. Though the details about Malik's prospective husband are yet to revealed, his father is reportedly a military officer, Major Akbar Khan, from Rawalpindi. The two families met at the wedding of a mutual associate after which they decided about their childrens' future. However, Malik's wedding may not be smooth sailing.

As news of Malik's wedding surfaced on Pakistani news channels, Babrak Shah turned up to claim that he had married Malik two years ago. Shah further warned Malik of grave consequences upon her pursuing the upcoming wedding. Malik, on the other hand, did not respond to Shah's allegations or threats. Veena Malik earned massive success with her performance in comedy shows "Miss Fit" and "Hum Sab Umeed Se Hain" but her association with Pakistani cricketer Mohammad Asif has dominated her career.

While she managed to get through the saga with dignity, what happens with Shah remains to be seen. Malik claimed earlier this year that she did not plan on getting married and wanted to focus on her career, which is why she rejected Asif's proposal.

TWISTS AND TURNS

The Veena Malik-Mohammad Asif chronicles

Veena Malik's association with Mohammad Asif dates back several years. It began with rumours that the two were dating, and actor Babrak Shah stepped into the fray to claim Veena Malik was 'his'. Here is how the scandal unrolled this year:

Asif and Sana Hilal, an MBA student, got married. The event, held in Lahore, was attended by close associates only.

A few days after Asif got married, Veena Malik retaliated and served Asif with a legal notice. She accused the cricketer of owing her Rs15,000,000 which she lent him considering his financial problems. To keep the record straight, Veena maintained her stance that the two are 'just friends'.

Mohammad Asif denied ever taking money from her, let alone paying it back. He told the Daily Times, "She supported me a lot but this money business is not correct." The cricketer consistently denied that he was dating Malik.

Malik, who had allegedly given Asif a deadline of February 28 before serving the legal notice, received the first payment from the cricketer. Asif returned Rs3,243,284 of the Rs15,643,284 he owed her previously.

Malik served a legal notice on Asif after his cheques worth Rs11,300,000 bounced when Malik tried to cash them in. Asif had issued the cheques to repay the amount he borrowed from Veena.

Asif responded to Malik's allegation. He denied sending any cheques and claimed his cheque book was lost and the police report was filed on February 14. Veena approached the Lahore High Court (LHC) when her case against Asif was not registered at a police station. She conducted a press conference at her residence and told the media about Asif's threats. Asif filed a petition at the LHC against the Additional District and Sessions Judge's orders which forwarded Malik's plea against Asif.

Malik and Asif reconciled through a mutual friend and announced their truce at a press conference in Lahore.

Published in the 27th, 2010.