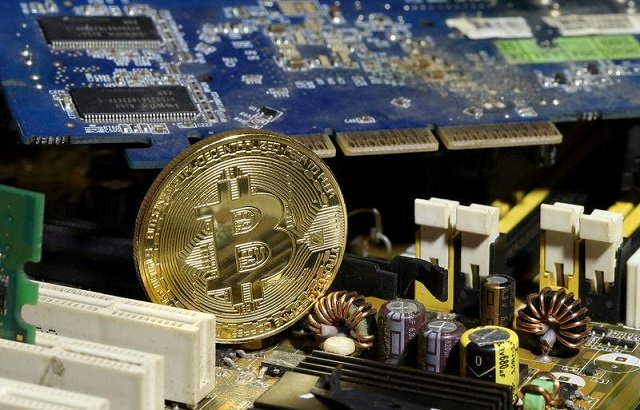 ---
Cryptocurrency traders filed a lawsuit Thursday against Japanese exchange firm Coincheck, seeking repayment after hackers raided hundreds of millions of dollars in digital assets.

Seven plaintiffs -- two companies and five individuals -- took part in an initial lawsuit filed at the Tokyo District Court.

They are seeking the reimbursement of 19.53 million yen ($167,000) in virtual currencies and further compensation for interest lost due to the hack, plaintiffs' lawyer Hiromu Mochizuki said after the filing.

And Mochizuki warned his firm had received inquiries from "some 1,000 people" also considering a class-action legal suit over the hack, which was one of the largest of its kind.

Turkish club becomes first team to fund transfer using Bitcoin

Investors in this second class-action lawsuit planned later this month would likely seek compensation for the drop in their assets' value while Coincheck halted withdrawals in the wake of the hack.

The hack of Coincheck -- resulting in the disappearance of NEM cryptocurrency worth $530 million -- prompted authorities to search the firm's office earlier this month, after slapping it with an administrative order.

The company has already pledged to reimburse about $400 million to all 260,000 customers who lost their holdings of NEM, the 10th biggest cryptocurrency by market capitalisation.

Coincheck halted operations after the hack and prevented traders from withdrawing their virtual currency from the exchange -- a decision that left those assets in limbo while the cryptocurrency markets continued to move.

On Tuesday, Coincheck said it had resumed operations for withdrawals denominated in Japanese yen but has still frozen withdrawals of a dozen different kinds of cryptocurrencies.

One plaintiff in his 20s told reporters he had invested 400,000 yen ($3,730), adding he wanted it back "as soon as possible."

"I was surprised and worried at the incident," he said on condition of anonymity.

A class-action suit is the best way to proceed in this case, as it is similar to when a large number of people seek damages over faulty consumer goods, said lead lawyer Kanehito Kita.

It is difficult and expensive for small-scale individual investors to file lawsuits in Japan.

Heist sheds light on Japan's rush to create cryptocurrency rules

Japanese officials have suggested Coincheck lacked proper security measures, leaving itself vulnerable to theft.

In the wake of the incident, the country's Financial Services Agency instructed more than a dozen local exchanges to submit reports on their efforts to monitor systemic risks.

Thieves siphoned away 523 million units of the cryptocurrency NEM from Coincheck during the January 26 hack, exceeding the $480 million in virtual currency stolen in 2014 from another Japanese exchange, MtGox.

That hack prompted Japan to issue new regulations, requiring exchanges to obtain a license from the FSA, but Coincheck was allowed to continue operating while the agency was reviewing its application.