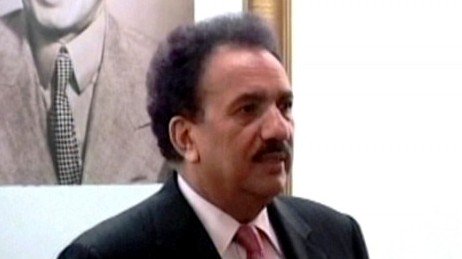 ---
ISLAMABAD: Interior Minister Rehman Malik said on Wednesday that Faisal Shahzad had links in South Waziristan.

"Faisal Shahzad had links in South Waziristan and his accounts are in focus for investigation," the Interior Minister told the reporters.

Earlier, while addressing women parliamentarians in Islamabad, Malik said that several people were being kept in protective custody regarding the Faisal Shahzad case, but media reports of numerous people being arrested around the country were all false.

According to earlier reports at least 10 suspects were arrested in this matter, some of whom had even admitted to their role in the Times Square plot.

Details about six suspects, most of whom belonged to upper class families, were also released on May 21, 2010.
COMMENTS
Comments are moderated and generally will be posted if they are on-topic and not abusive.
For more information, please see our Comments FAQ