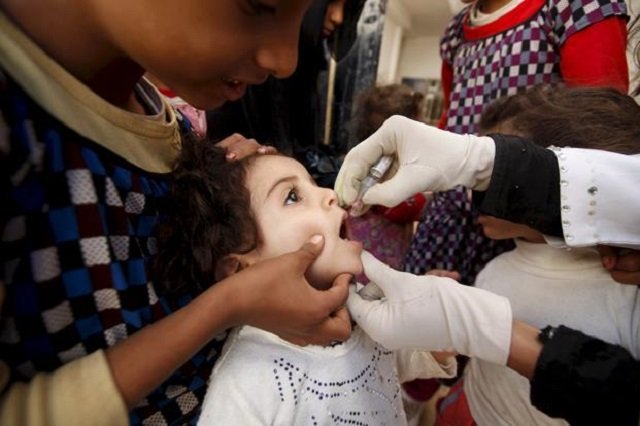 ---
PESHAWAR: It was 2014 when some 306 poliovirus cases were reported from across the country with over 58%, some 179 out of the total poliovirus cases, being reported from the Federally Administered Tribal Areas (fata) alone.

Despite the fact that there were several issues including life threats to workers involved in anti-polio campaigns besides maximum parts of the tribal areas inaccessible, federally administered tribal areas (Fata) however has been polio-free for around two years.

Calling it 'the most difficult', officials have managed to keep Fata children safe from life-long paralysis for which, according to officials involved in anti-polio campaigns in Fata, monitoring played a really important role since not even a single child could miss the campaign.

From terrain to weather concerns, polio workers have come up to expectations of all those leading the vaccination campaigns. "It was totally dark and they would think twice before joining us," was the way one of the senior health officials explained the pre-Raddul Fasad military operation situation.

According to him, the operation was a window of opportunity for anti-polio efforts since North Waziristan Agency had been the most polluted [in terms of virus transmission ) tribal areas adding as soon as the areas became accessible, and the campaign started.

"There was no scattered population but camps and we took its benefits by inoculating 'all age groups'," WHO Team Leader Dr Hamid told The Express Tribune.

Published in The Express Tribune, February 15th, 2018.