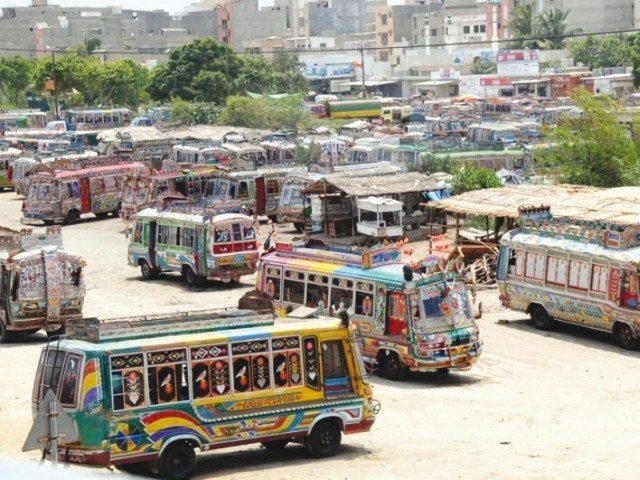 ---
MULTAN: All roads don't necessarily lead to Rome, or back to Multan as the case may be, as two sisters, 13 and 12 years of age, got lost when they boarded the wrong bus. The girls, thought to have been kidnapped, were found by authorities to have intentionally run away because of the unbearable burden of their studies.

Thirteen-year-old Sheeza and 12-year-old Alishba, who went missing on February 9, were recovered by police from Azad Kashmir. The special team of Qutubpur police shifted them from Azad Kashmir to Multan.

The girls told police that they ran away after an argument with their family. During investigations, the girls revealed that their families used to force them to study the whole day.

"After coming back from school, we were forced to go for tuition and then in the evening we were not allowed to sit idle. Our parents kept on bugging us about our studies, the girls expressed.

Police said that the girls took a train from Multan to Lahore. From there, they caught a bus to Rawalpindi. However after reaching the Rawalpindi bus station, the girls forgot the address of the relatives who resided there.

In the meantime, they heard the announcement for a bus departing for Muzaffarabad. Assuming it was headed to Muzaffarabad, in Multan, the girls boarded but ended up in the area of the same name in Azad Kashmir.

After reaching Azad Kashmir, the girls started weeping and told the
driver of the bus that they were lost.

The driver called their home and spoke to their parents, after which they were taken to Kohala check post, Azad Kashmir. Soon after, they were transferred home safe and sound.

Both the girls were handed over to their parents in the presence of DSP Muzafarabad and SHO Qutabpur. Parents lauded the efforts of the police in recovering the girls.

On Saturday, the families of the girls staged a daylong protest, demanding police immediately recover their missing children.

Published in The Express Tribune, February 15th, 2018.
COMMENTS (1)
Comments are moderated and generally will be posted if they are on-topic and not abusive.
For more information, please see our Comments FAQ