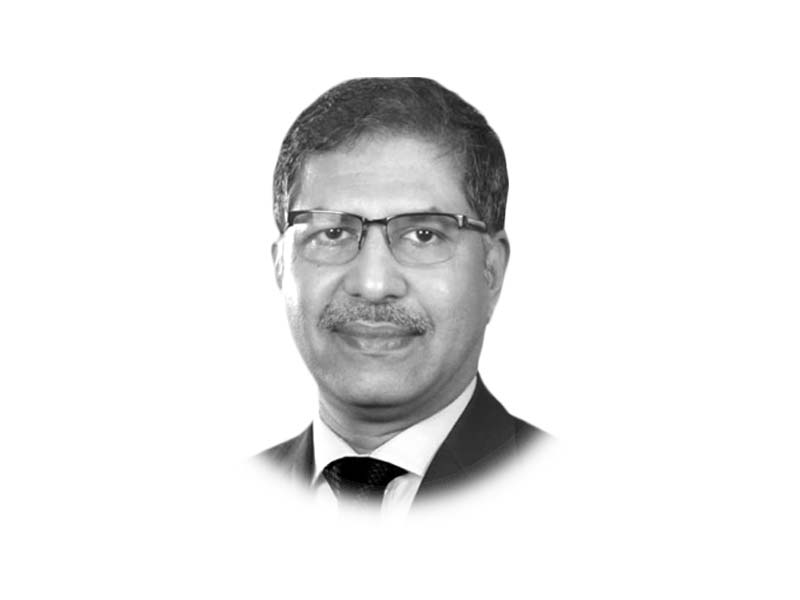 ---
Asma Jahangir's personality had so many facets that everyone remembers her with a perception of their own. People are endearingly coining terms for the brave-hearted woman like lion of democracy, the voice of the voiceless and the epitome of courage. The United Nations has called her Asia's Joan of Arc: a fighter who represented the weak. It is obvious from this that she really was not simply a woman on the move but she was an entire movement in a woman. If ever were there words to create the reality of who Asma Jahangir was, I implore you to let me know. Because to me, the meaning that can be conveyed about the life of this woman will only be summed up in two words: Asma Jahangir was absolutely Asma Jahangir.

For me, Madam Asma Jahangir was symbolic of Pakistan and possessed a unique voice to defend the fundamental aspects of human rights of women, children and the oppressed. She was a fearless crusader who marched her way through all adversities. For the legal community, she was an undisputed and irreplaceable leader. She fiercely advocated the rights of lawyers and was not hesitant to speak against the judiciary even when her stance was in opposition to theirs. She also never flinched nor backed down from any challenge brought forth by dictators and corrupt politicians.

One has often heard of the phrase 'larger than life' but Asma was a living proof of what this entails. A woman small in frame with a disarming smile and a vision to conquer the world is not exactly what anyone would have thought her to be. One of my friend's daughter would not stop expressing her lifelong desire to meet Asma in person and hence, I set out on an adventure to enable this young woman meet her hero. Upon seeing Asma, she realised that despite her modest size, she was a behemoth that wielded a power to rival anyone that stood against her.

In the last few years, we've often been meeting in Islamabad during the course of common cases in the Supreme Court. She was a kid at heart, she loved eating out in the afternoon and we would often go out on our lunch-break to try new restaurants. Although she did not have a portfolio, wherever we went, she got the same respect as that of the prime minister of our country. Her greatest attribute for me was her belief in principle which was followed by its enforcement through her emphatic manner of speech with her landmark trait of pointing her fingers to stress and emphasise her point. This also was seen whenever she took action by standing up against the powerful and the dangerous without fear of her own life.

In her lifetime, she represented numerous high-profile clients. She was severely criticised once for representing Altaf Hussain in the Lahore High Court. Following the criticism, I asked her the reason for taking the case to which she replied, "Ali, is the Constitution dead? Is the right to be represented by a lawyer not a fundamental right of every citizen of Pakistan even if he's accused of murder?" She believed that law is a profession and not a trade, and it is the epistemic responsibility of every lawyer to treat each person equal in the eyes of the law.

She obviously had the genes to fight for truth and justice. It is believed that she began this crusade when she was a student at the Convent of Jesus and Mary having protested against the appointment of head girl which was decided by the nuns' vote without any mechanism of elections in place. She protested that if there is to be an individual representing the student body, then it should be mandatory for those students' voices to be heard. As a result of her protest, students were able to cast votes for the position of head girl that year.

It is recorded history that after Asma Jahangir's case from the 1970s she championed the cause of democracy. She involved herself in numerous cases, some of which included blasphemy, representing minorities and oppressed women and cases of child custody. She was your everyday saviour who knew that while life was not fair, one should not stop striving for justice.

On the day of my election to the Supreme Court Bar Association, Asma said to me that she had complete faith in my abilities and believed that I would not let her and the other lawyers down. She narrated the story when she persuaded my mother to join in a protest for women's rights in Zia's era. When the protest went downhill, the police arrested a group of people involved in the protest, including my mother and Asma. When someone came to bail S M Zafar's wife, my mother did not want to leave unless each of her friends were also bailed out.

Asma said she saw my mother's courage and valour in my eyes. It is a huge compliment from a woman such as Asma. However, it is not me but her charisma that could gather the most disinterested humans in a group and engage them in a cause with her level of enthusiasm. It is her passion and courage that I will miss the most.

The true spirit of this hero like the sun in all its glory shall never be allowed to dim. As long as there is breath within humanity, her legend will be lifted in glory. Time shall honour and remember her because Asma Jahangir was not merely just a name, she was a phenomenon.

Published in The Express Tribune, February 15th, 2018.

Like Opinion & Editorial on Facebook, follow @ETOpEd on Twitter to receive all updates on all our daily pieces.