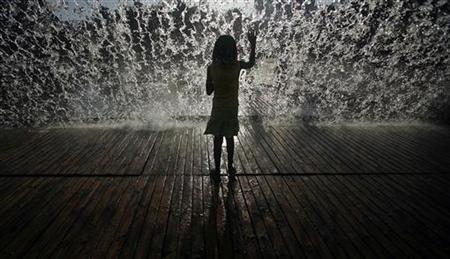 ---
PARIS: A French court said Tuesday that a 29-year-old man on trial for having sex with an 11-year-old girl must face rape charges, while declaring itself incompetent to rule in the highly controversial case.

The court adjourned indefinitely after the man went on trial earlier in the day for sexual assault rather than rape, in a case that triggered an outcry after prosecutors judged that the sex was "consensual", despite the girl's young age.

France does not treat sex between an adult and a minor as rape unless there is proof that force was used, and the government has vowed to introduce an age of consent.

The local court in the Paris suburb of Pontoise said after a day of closed-door hearings that the man should be put on trial for rape, pushing the decision to a higher court.

French mother, ex-partner get 20 years for 5-year-old's murder

The girl's family were outraged by the initial decision not to try him for rape, and their lawyer Carine Diebolt hailed Tuesday's ruling as "a victory for the victims".

"There is no question of consent when we're talking about a child of 11 years," she had told reporters before the trial opened.

She has asked for the case to be adjourned and a rape charge to be applied, insisting that the child was shocked, intimidated and threatened by the defendant.

The father of two children, then aged 28, approached the girl in a public area of a housing estate in Montmagny northwest of Paris.

She performed oral sex in an elevator on the way to his apartment where they had penetrative sex.

The defendant's lawyer, Marc Goudarzian, cast doubt on the girl's testimony and insisted his client thought the girl was 17 because she had passed puberty. "She wasn't born yesterday," Goudarzian added.

Pope in Chile expresses 'pain' and 'shame' over abuse scandal

In November last year, a man was acquitted of rape after having sex with an 11-year-old after a jury found no evidence that she had been forced into the relationship.

And in another widely publicised case in November this year, a teacher was given a suspended jail sentence rather than a prison term, for having sex with a 14-year-old pupil.

President Emmanuel Macron, who is married to his former schoolteacher, has proposed a new law that would make 15 the age of consent.
COMMENTS
Comments are moderated and generally will be posted if they are on-topic and not abusive.
For more information, please see our Comments FAQ