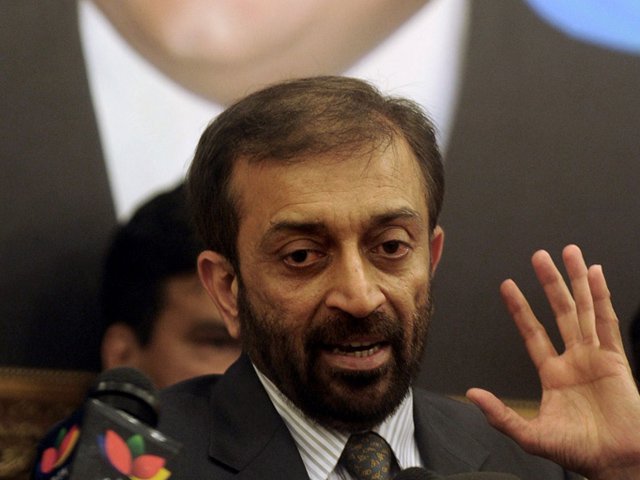 ---
KARACHI: A day after the Rabita Committee wrote a letter to the ECP about nominating Khalid Maqbool Siddiqui as its convener, Farooq Sattar sprang into action, informing the chief election commissioner that all decisions made by MQM-P Bahadurabad stood illegal as the committee had been dissolved in the general workers' meeting.

In a letter to the CEC on Tuesday, Sattar stated, "The general workers' meeting, which is considered general assembly of the party, was convened under 13-A of the party constitution on February 11 at KMC Ground. Article-6 entails that the general assembly has powers to allow or regulate adhoc and interim changes in the organisation or party structure and it includes removing any officer bearer."

Khalid Maqbool set to become new MQM-P convener

He said majority members of the party from all over Pakistan attended the general workers' meeting wherein a resolution was unanimously passed.

Referring to different resolutions, the letter stated, "The meeting conducted by the Rabita Committee on Feb 11 at Bahadurabad was illegal. The committee, including deputy and senior conveners, duly found in repeated violations of the party constitution from February 5 till 11 stands dissolved and intra-party elections will be held on Feb 17. The convener of the party is Dr Mohammad Farooq Sattar till fresh intra-party elections take place."

Addressing the media, Sattar said that he had 35-year-long association with the party and could not compromise on its principles.

Responding to a question about general workers' meeting, he said, "We can delay it for a day or two, but we have to convene the meeting soon."

On the other hand, MQM-Bahadurabad announced a general workers' convention on February 16, a day ahead of Sattar's faction holding intra-party elections.

"The general workers' convention is set to start at 3pm on Friday at the Eidgah Ground in Nazimabad where newly elected convener Khalid Maqbool Siddiqui and other members of the Rabita Committee will address the gathering," the party spokesperson said.

MQM-Pakistan split all the more likely

Speaking to media, Bahadurabad Group Senior Deputy Convener Amir Khan said that there was only one party convener, "who is not Sattar".

"Dr Khalid Maqbool Siddiqui now heads MQM-P," he said, adding that Sattar's letter addressed to CEC was of no legal value.

"I request the chief election commissioner to review the matter purely on merit before making a decision," he said.

Sources privy to the development told The Express Tribune that MQM- Bahadurabad was also considering about approaching the court against Sattar for tampering with the party's constitution.  "A petition can be filed under Articles 62-63, seeking disqualification of Sattar," a senior Rabita Committee member said.