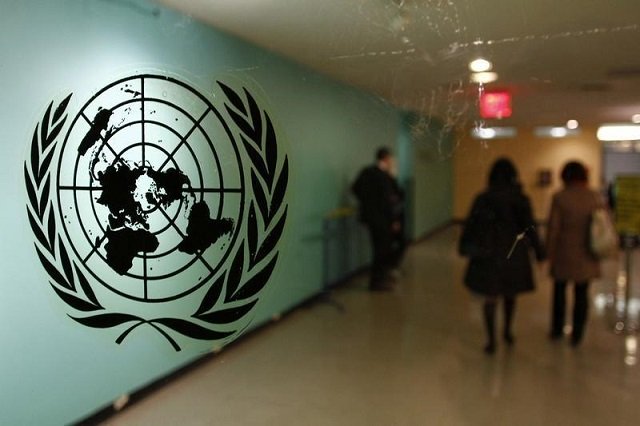 ---
UNITED NATIONS, UNITED STATES: The United Nations is in talks with North Korea over its unpaid dues, which Pyongyang said it could not settle because of banking sanctions, a spokesman said Monday.

North Korean Ambassador Ja Song Nam met Friday with the UN head of management to discuss the money owed to the world body.

North Korea's nuclear programme

North Korea maintains that it is unable to transfer nearly $121,500 owed to the United Nations after its Foreign Trade Bank, which handles most foreign currency exchanges, was put on a sanctions blacklist in August.

In a statement, the North Korean mission slammed "illegal and unlawful" sanctions for preventing Pyongyang from "honoring its obligation as a UN member-state."

Countries that fail to pay their dues can eventually lose their voting rights at the UN General Assembly, if the amount totals more than the two previous year's contributions.

UN management chief Jan Beagle told the North Korean mission "that the UN would work with them to try to find a way through which they could pay," UN spokesman Stephane Dujarric said.

One solution would be for North Korea to open an account at the UN Federal Credit Union, which serves mostly UN employees.

Smartphones banned for North Korea, Iran atheletes in Winter Olympics

There are currently eight countries that have lost their voting rights due to arrears: the Central African Republic, Dominica, Equatorial Guinea, Grenada, Libya, Suriname, Venezuela and Yemen.

Led by the United States, the Security Council last year imposed three new sets of sanctions on North Korea aimed at piling pressure on Pyongyang to abandon its nuclear and missile tests.

The United States wants to isolate North Korea by cutting off its access to international banking.