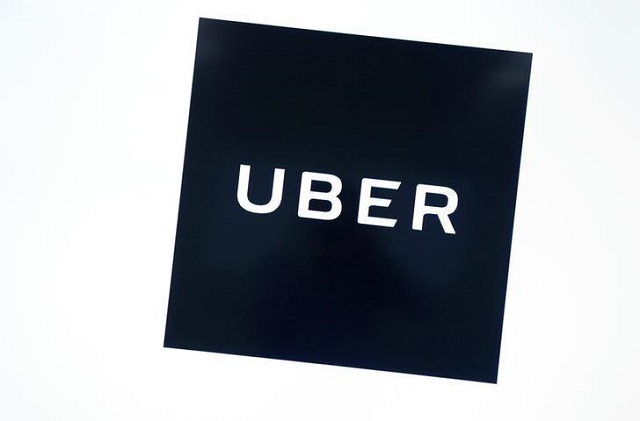 ---
Uber is testing a service in Nairobi that was inspired by residents' use of the platform for errands and aims to tap into a new segment of the city's active ride-hailing market, a regional executive said on Monday.

Amid the minibusses, safari 4x4s, taxis and Ubers on the roads of Kenya's capital, tiny, boxy Suzuki Altos are popping up. They are emblazoned with stickers reading "Uber Chap Chap", and a slogan in Kiswahili that translates as "Arrive Faster, Save Money".

That offer is exactly why 24-year-old lawyer Brian Mwirigi said he clicked the new "Chap Chap" option on his Uber app last week when he noticed that his short trip to deliver documents to a client would cost 100 Kenyan shillings ($1) less than with the standard "uberX".

At trial, former Uber CEO seeks to fend off conspiracy talk

"It was a bit cramped, but for the price you're paying, it doesn't really matter," he said, adding that he intends to use Chap Chap for trips downtown and in adjacent neighborhoods where it is available during the pilot.

Nairobians such as Mwirigi, who looks for a bargain when hailing a ride on his phone and will shop around, are one of the targets of Chap Chap, Uber's East Africa general manager Loic Amado said in an interview.

"It's about giving people choices," he said. "Kenyans specifically are very open to adapting to new things and are very creative in using Uber for different things."

The test phase began three weeks ago. More than 200 Altos have hit the roads.

Kenya is Uber's second-largest market in sub-Saharan Africa, after South Africa. It competes against its global rival Taxify, which has gained popularity in Nairobi in the past year but does not disclose numbers of active riders and users. The Kenyan app Little said in September it has close to the 5,000 drivers that Uber boasts.

Nairobi is the first city in Africa in which Uber has piloted the low-cost, quick-trip option using small, brand-new vehicles.

If the positive response is sustained, he said, Uber will consider introducing Chap Chap across Nairobi and in the capitals of neighboring Uganda and Tanzania, Amado said.

Uber partnered with a local Suzuki dealer that imported 300 cars. Kenyan bank Stanbic arranged the financing so drivers with high ratings could opt into the new service and own their Alto in three years.

The company noticed people were using Uber for errands, such as sending packages from office to office or for bank runs.

Uber says hackers behind 2016 data breach were in Canada, Florida

"There wasn't a price point that was so affordable or attractive to do these shorter errands," Amado said. The lower price is possible because the Alto is, at 25 km per liter, twice as fuel-efficient as the average car an Uber driver uses, he said.

There is another possible market.

Several Nairobians told Reuters they commute to work downtown in packed minibusses but hail Ubers for emergencies.

Harrison Iratenga, a security guard, said Uber had enabled his wife to deliver their third child at a hospital. "Our first two were born at home before Uber was invented."

The cheaper option could make it possible for him to use Uber more frequently, he said, as an Alto with the Chap Chap sticker cruised by.

The new service won't suit everyone, including middle-class Kenyans who see their car as part of their personal style.

"I wouldn't be caught dead in one of those," said Mark Kuria, a 45-year-old civil servant dressed dapperly in a well-cut suit.