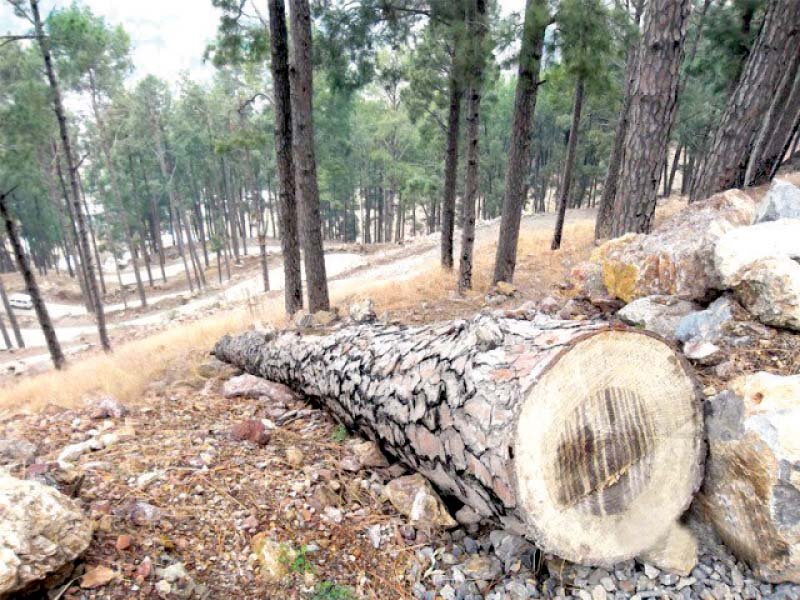 ---
LAHORE: Environmental experts have urged the government to create a comprehensive policy for Forest Management System (FMS) as deforestation was leading to a rapid increase in temperature variations, which could prove fatal for crops, livestock and humans.

The experts said on Monday that the government should make long-term arrangements by providing incentives for advanced forest management technologies.

Deforestation of Margalla Hills: FIA summons three CDA officials on Nov 25

They said that all city district governments in the country should earmark certain percentage of land in their areas for forestation.

Renowned expert Dr Sarwat Mirza said that deforestation in Pakistan, being a big issue, was hitting the economy hard. H added the government, private sector and all segments of the society should join hands to tackle the issue of shrinking forests in the country.

While defining Forest Management System, he said, 'It is a process in which forests are tended, harvested and regenerated." He maintained that forestation was one of the most neglected areas and there was a dire need to make joint efforts to protect and enhance forests through public-private partnerships.

Noted environmentalist Dr Mehmood Khalid Qamar said that large-scale deforestation in Sindh riverine forests, which was highly climate-vulnerable province, had increased the sensitivity of the province, to fallout of climate change.

He said that in the absence of special efforts for forest restoration, conservation and protection, the country's climate vulnerability could increase manifold. He pointed out that the pace of recurring floods, coastal cyclones, dusty storms, heat waves and environmental degradation had already increased.

MNAs want environmental degradation to stop

Similarly, environmental expert Dr Maqsood Ahmed said that forests were the best way to achieve enhanced climate resilience against fallouts of the climate change.

He added that if deforestation was not checked and deforested areas not rehabilitated immediately, it could lead to irreversible human and ecological crises in the country.

Published in The Express Tribune, February 13th, 2018.