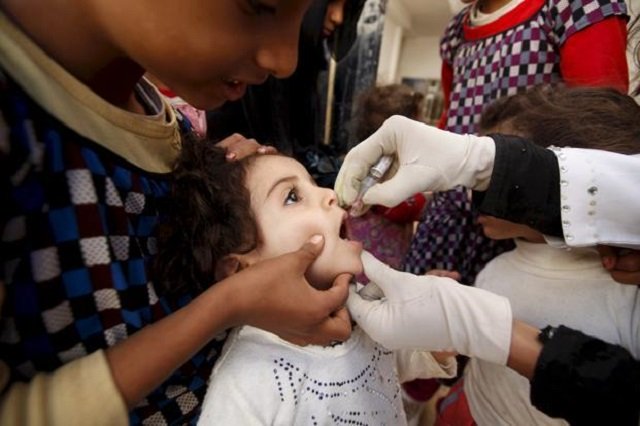 ---
PESHAWAR: Anti-polio campaign organisers in Malakand were ordered to suspend ongoing efforts due to security threats on Monday.

According to the Emergency Operation Center (EOC) in Khyber Pakhtunkhwa (K-P), the on-going three-day campaign is suspended until further notice. They added the new dates will be announced after rescheduling of the campaign.

Officials in Malakand told The Express Tribune that the lives of the polio workers were at risk. "There are active threats to polio workers," a senior official said. "We shall not risk their lives."

Three-day polio drive starts today  

"We have informed them to suspend the campaign."

Meanwhile the anti-polio campaign in Hazara division was suspended due to bad weather owing to heavy snowfall, the EOC said.

"The campaign remains suspended due to heavy rain showers and snow fall in parts of the Hazara division," a senior official told The Express Tribune. He added that the programme will be relaunched as soon as weather cleared out.

The campaign, which began today [Monday] was to administer anti-polio vaccines to over 6.5 million children in KP FATA (Federally Administered Tribal Areas) including camps for internally displaced persons and Afghan refugees.



NAB to probe FATA anti-polio projects

Last reported cases of Polio in KP

Last year, K-P reported one case from Lakki Marwat. Seven cases were reported from Punjab and Gilgit Baltistan combined, two from Sindh and three from from Balochistan in 2017. Fata has been polio-free for around two years.