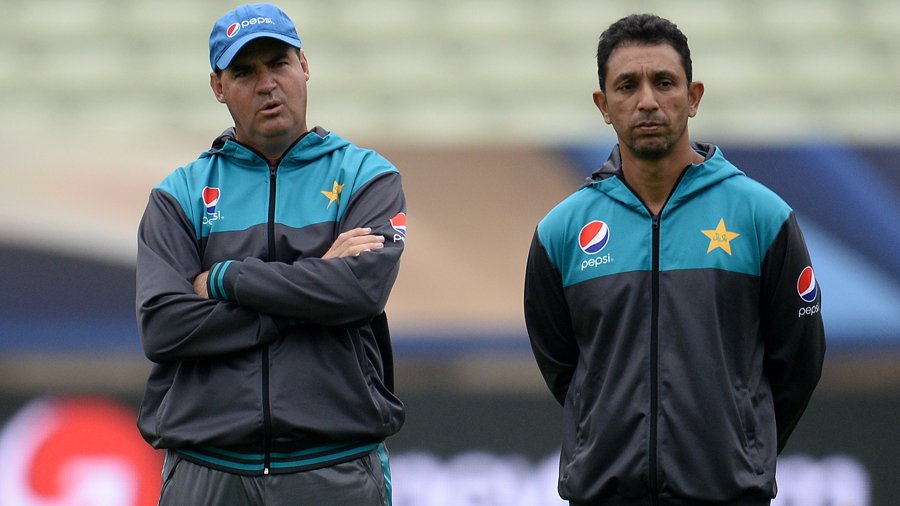 ---
Pakistan bowling coach Azhar Mahmood believes Pakistan Cricket Board's (PCB) plan to limit country's national players' participation in leagues will help in preparing in a better way for future series.

Azhar was talking about the 5-0 loss to New Zealand in Pakistan's last tour where they lost six consecutive matches before winning the three-match T20I 2-1.

"We have had some discussions on this topic with the team management, the PCB, as well as (national selection committee head) Inzamamul Haq to ensure that in the future, we will hold off from giving permission to the players to play in every other league," Azhar wrote for PakPassion. "Priority in such cases must be given to the right type of preparation for any upcoming Pakistan tours as service to our country takes precedence over all other considerations."

Azhar backed the right of players to earn from foreign leagues, but said it should not happen at the expense of Pakistan.

"Of course, we do not want the players to suffer financially by missing out from playing in foreign leagues but that must not happen at the expense of loss of their fitness when it comes to Pakistan's matches," he said. "They need to return for international cricket duties in the same shape as they left us during the previous series. Them playing league cricket is of no real benefit to Pakistan and the situation becomes worse if the player picks an injury whilst playing in such leagues."

'Fatigue reason for poor performance in NZ'

Azhar admitted that Pakistan were not well-prepared when they travelled Down Under for the limited-overs series because of fatigue.

"When we talk of preparations for this tour, we had players who were coming in after playing T10 cricket which wasn't ideal," he admitted. "On top of that, we lost the services of Usman Khan Shinwari and Junaid Khan due to injuries, whilst Mohammad Amir and Hasan Ali were also carrying niggles. I will add that if one plays so much cricket, then regardless of age, one's body will find it difficult to cope with such stresses and your fitness levels inevitably suffer."

He agreed with comments made by Pakistan head coach Mickey Arthur who claimed that players returned in a worse state for the NZ tour than the one they were released during the dry period after the Sri Lanka series in October.

"I total agree with Arthur's comments on this subject where he spoke about the drop in fitness levels of players. Despite the players trying their best to make sure that they play with the same intensity, the problem is that you cannot bear the load of international cricket whilst carrying niggles and suffering from fatigue," said Azhar.
COMMENTS
Comments are moderated and generally will be posted if they are on-topic and not abusive.
For more information, please see our Comments FAQ