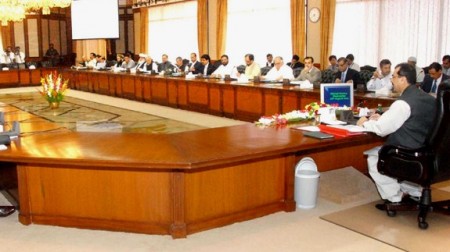 ---
ISLAMABAD: Prime Minister Yousuf Raza Gilani has announced a compensation package for Attabad lake affectees on Wednesday.

The compensation amount is Rs100,000 for those whose houses have submerged, Rs60,000 for those whose houses have partially damaged and Rs5,000 will be given to the affected families for six months.

Gilani said that the government is waiting for the damage-need assessment.

This came after the disaster management authority predicted that the Attabad lake will overflow on May 28.

The prime minister directed the ministries to expedite the decision making process. He said this while addressing a meeting of the Federal Cabinet in Islamabad.

Speaking on other issues, the prime minister informed the Cabinet that he had persuaded Abdul Qayyum Jatoi to reconsider his resignation which he presented after the defeat of the party's candidate in recent by-elections.

Meanwhile, the Cabinet expressed satisfaction over the implementation status of decisions taken by the Cabinet during 58 meetings held since the present government came into power.