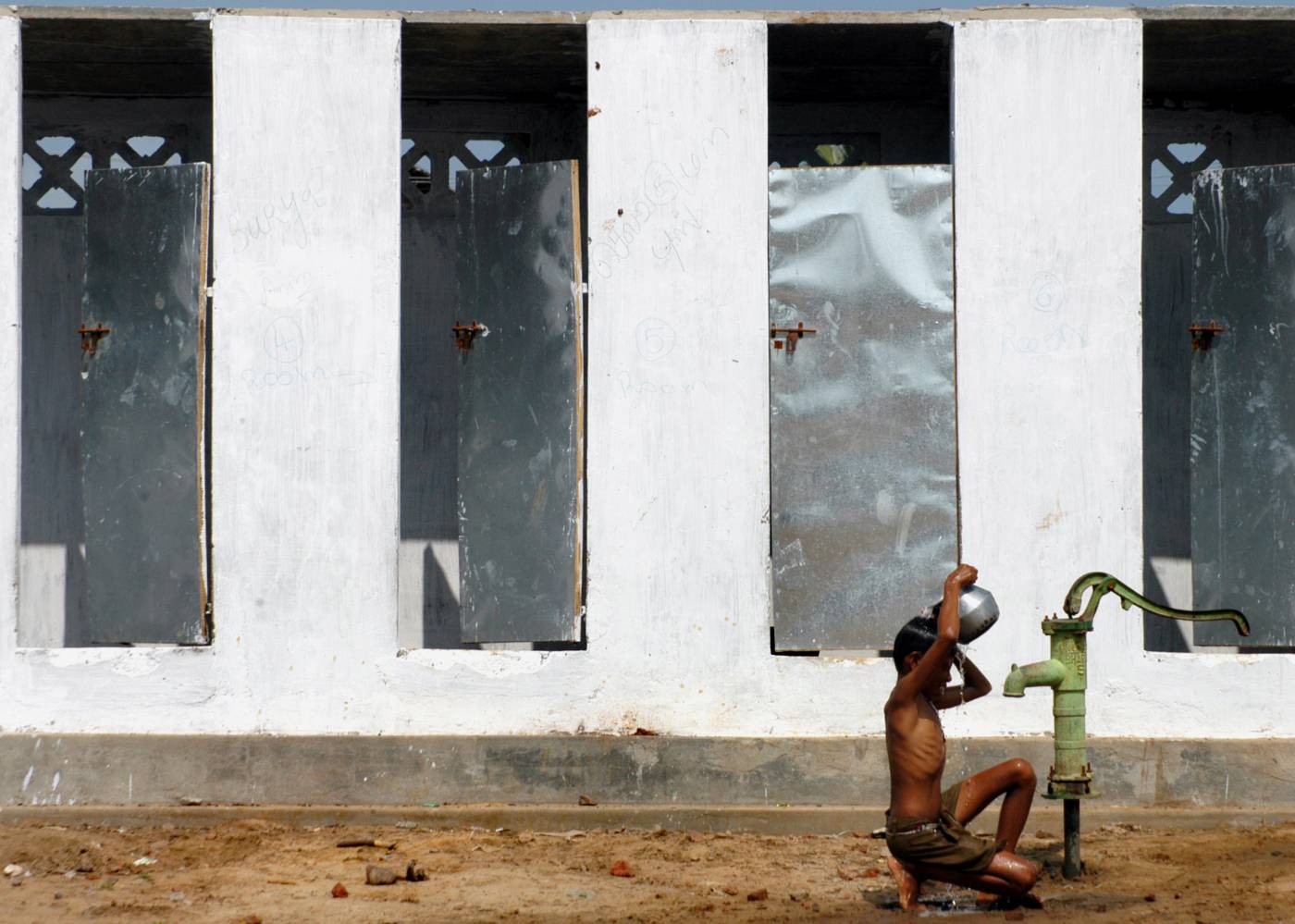 ---
KARACHI/LAHORE: The rooftop of Habib Market on Macleod Road in Lahore reeks of urine as hundreds of shopkeepers, who run their businesses, use the place to answer nature's call. There is no public toilet near the market.

There are at least 200 shops in the market and many times, shopkeepers go to the mosques located around 500 metres away from their workplace. "Often, we have to make a long queue in the mosque because mostly toilets are opened when prayer time approaches," Naeem Ahmad, 43, who works as a motorcycle mechanic at Habib Market, tells The Express Tribune.

A lot of people, including shopkeepers and shoppers, urinate on the rooftop of the market, says Ahmed. "We have no option, but to use the rooftop. In fact, the rooftop is a kind of a blessing for us," he chuckles.

Similarly, Imtiaz Bhatti, who owns a tea-shop in Faisal Town, says his shop is always busy because it is a famous tea point. When asked where he and his staff go to answer nature's call, he talks of a rented out flat while his customers go to nearby mosques.


Woman flushes hamster down airport toilet on refusal to board with it


WaterAid Country Director Siddiq Ahmed Khan says sanitation in Punjab, at present, is a much bigger issue than water. The facility of water is available to about 91% of the people in the province while the facility of sanitation is available to only 66%. "Sanitation is a basic right of every citizen."

On 28 July 2010, through Resolution 64/292 of the United Nations General Assembly, explicitly recognises the human right to water and sanitation. It acknowledges that clean drinking water and sanitation are essential. The resolution calls upon states and international organisations to provide financial resources as well as aid capacity-building and technology transfer to provide safe, clean, accessible and affordable drinking water and sanitation for all in developing countries.

Khan asks how many people are even aware that access to safe drinking water and sanitation is a basic human right? He points out that the sustainable development goal (SDG) is that by 2030, everyone should have water and sanitation facilities.

According to WaterAid, around 25 million people in the rural population of the country do not have toilets at home and defecate in the open. Pakistan has the unenviable position of 9th in the top 10 countries where most people defecate in the open per square kilometre. Also, two out of every five schools are missing a toilet.

Khan says out of 25 million people, most of the people who lack the facility of a toilet at their homes live in Punjab. According to WaterAid, about 24% of rural population of Punjab has no toilets at their homes.

"In Punjab, especially the population of its rural areas, is unaware about the disadvantages of defecating in the open. People do have money to build toilets at their homes, but there is a need to create awareness about the issue," he says. He adds that primarily it is the government's responsibility to create awareness among the rural people and encourage them to make toilets in their homes.

Khan says there is a dire need for the government to prioritise sanitation issue if it wants a healthy society. "All untreated water goes to the freshwater streams and it contaminates all the water, which is causing a lot of health issues. At present, only 1% water is being treated in the country."

There are laws on sanitation, but have never been implemented.

MPA Sadia Sohail Rana, while talking to The Express Tribune, says the issue of water and sanitation are inter-connected. "There is a dire need to make laws for WASH rights. There is one law which has become obsolete. The issue of water and sanitation is not on the government's agenda. A political will is needed to deal with the issue of water and sanitation," she asserts.

The government needed to allocate at least one percent of the gross domestic product (GDP) on the issue of water and sanitation. "Open defecation is one of the biggest issues, which is polluting our environment."

Rana says the Punjab government is constructing bridges and building Orange Line Metro Train at the cost of public health. "The issues of water and sanitation are not government's priority."

Punjab Local Government and Community Development Department Director Najeeb Aslam claims that the Punjab government is working a lot to improve sanitation in the province. Around 1,000 villages have been certified open defecate free (ODF) so far. "We are also making by-laws for these villages. If they violate laws we will impose a fine on them."

Aslam says there is a need to create awareness among the public about the importance of building toilets at home.  There is no sewerage system in villages. Under the programme, they have selected 10 villages in Punjab where they are laying sewerage lines, he says. He adds that the work on the project will start from July this year. There are about 230,000 villages where there is a need to lay sewerage lines, he says.

Consulting Physician at the Clifton Central Hospital in Karachi Dr Iqbal Zafar says lack of hygiene results in various diseases, including diarrhea and intestinal worm infections, typhoid, cholera, hepatitis, fungal infections and polio. He adds malnutrition in children due to gastrointestinal disorder causes stunting. "If proper hygiene is maintained by the people and in the community, the overall health of the community will improve."

Published in The Express Tribune, February 12th, 2018.
COMMENTS (1)
Comments are moderated and generally will be posted if they are on-topic and not abusive.
For more information, please see our Comments FAQ