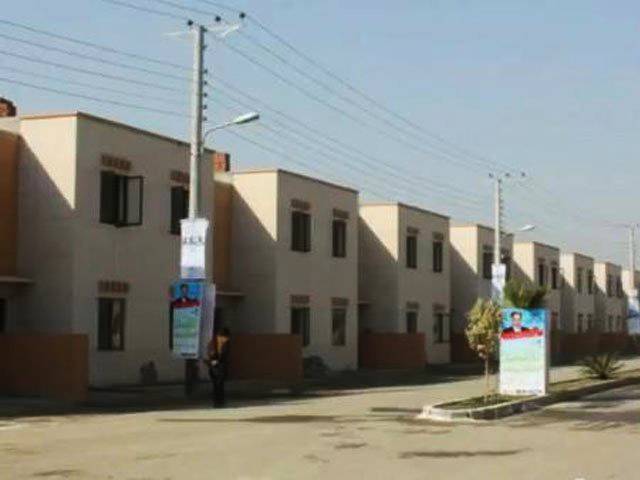 ---
RAWALPINDI: The Rawalpindi Development Authority (RDA) is mulling plans to launch a grand operation against illegal housing schemes in and around the garrison city.

This was disclosed by RDA Director Jamshaid Aftab while speaking to the media on Sunday.

He advised the public not to invest in illegal housing schemes and to select commercial or residential plots only after determining their legal status and checking to see if they have approval for the layout plan and a no-objection certification (NOC) from the concerned authority.

In this context, he explained that as many as 43 housing schemes, which fall under RDA's jurisdiction, have obtained NOC from the authority. However, there were as many as 31 housing schemes which lacked the NOC and were operating illegally, and without valid documents in the city.

The general public, he said, was strongly advised to refrain from investing in such illegal housing schemes in their best interest and avoid possible losses or frauds.

These housing schemes include Top City 1, Mumtaz City, Gandhara City, Faisal Town, Doctor Town, Foreign Office Employees Cooperative Housing Society, Garden Villas, Gulshan-e-Abad, Judicial Colony, Kehkashan Town, University Town, Shalimar Town, Khudadad City (Now Airport Enclave), Kohsar View Housing Project, Municipal Corporation Cooperative Housing Scheme, Pak Atomic Energy Employees Cooperative Housing Society, Pak Employees Cooperative Housing Society and Rabia Bungalows.Similarly, Safari Villas-1, Safari Villas 2, Revenue Employees Cooperative Housing Society, Bostan Avenue Housing Project, Gulshan-e-Fatima, PIA Officers Cooperative Housing Society, Eastridge Housing scheme, Shifa Cooperative Housing Scheme, Bahria Paradise, Tarnol Housing Scheme, Clifton Town, T&T Housing Scheme, Rawalpindi Railway Employees Cooperative Housing Society, Up-Country Enclosure, PARC Housing Scheme, CBR Cooperative Society, Golden Jubilee Cooperative Housing Scheme, Commoner Sky Gardens Housing Scheme, Sanober City, Taj Residencia and Elite Reverie Housing Scheme are legal and approved housing schemes.

Responding to a query, he said that RDA has already informed the public about the status of these housing schemes through advertisements in newspapers and other media.

Moreover, he said that people can find a full list of proscribed housing schemes on the RDA's website to ascertain online details of all its housing schemes

Illegal construction

Meanwhile, The Rawalpindi Cantonment Board (RCB) has accelerated its operation against illegal construction and 68 structures, which had been built illegally, were demolished in 2017.

Addressing the media, RCB spokesperson Qaiser Mahmood said that the RCB had issued notices to 46 property owners for illegal construction last month.

Moreover, teams from the RCB building control department had conducted several raids on the directives of RCB Chief Executive Officer (CEO) Dr Saima Shah during January and the owners of illegally constructed buildings and structures were issued notices.

In this regards, Mahmood said that they had issued 911 notices in 2017 while a total of 68 structures were demolished. Moreover, construction material was lifted from 72 illegal construction sites.

To a question, he said that building plans for 732 residential and 77 commercial structures had been approved in 2017.

The spokesperson added that their staff conducted raids in different under jurisdiction including Dhok Gujaran, Bhatta Chowk, Misrial Road, Quaid-i-Azam Colony, Tench Bhatta, Peoples Colony, Dhoke Chaudharian, Afshan Colony and Peshawar Road and the building rules violators were served notices.

He said the structures were built illegally and were demolished since the owners of the properties did not seek prior approval and had violated the rules.

He said the ongoing operation against illegal constructions had been accelerated.

These steps, he suggested, had boosted the revenue generation of RCB and had prompted builders to submit their building plans in advance to secure formal approval, he said and warned the citizens not to violate the rules else stern action would be taken against them.

Published in The Express Tribune, February 12th, 2018.
COMMENTS
Comments are moderated and generally will be posted if they are on-topic and not abusive.
For more information, please see our Comments FAQ