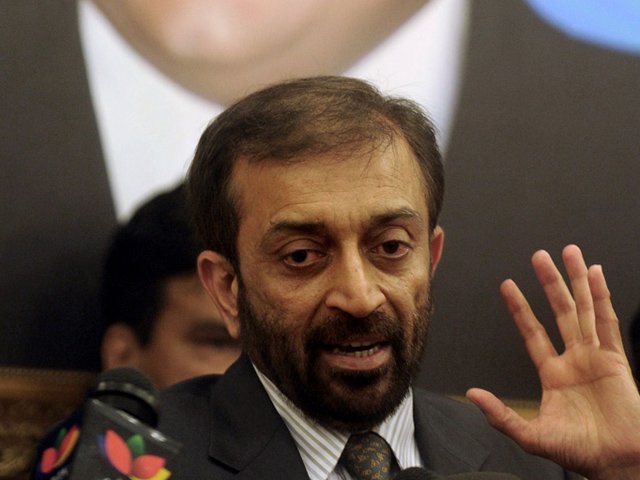 ---
In the wake of Muttahida Qaumi Movement-Pakistan's (MQM-P) Rabita Committee's decision to oust Farooq Sattar from the position of its convener on Sunday, Sattar called a general workers' meeting at PIB to announce dissolving the committee, as well as, calling for holding fresh intra-party polls on February 17, to determine the new leader of the party.
Sattar termed the gathering as "responsible party members" and asked the audience to raise their hands if they want to see the coordination committee dissolved, to which they responded with a positive gesture.
Sattar cited a section of the party constitution to announce the sacking of all the conveners and deputy conveners of the party in a counter move.
MQM-Pakistan factions fail to bury the hatchet
In the backdrop of the party's Rabita Committee move to remove him from the convener's position after the Election Commission of Pakistan gave the greenlight to MQM-P deputy-convener Khalid Maqbool Siddiqui the authority to give party tickets for the Senate elections.
Sattar asked the crowd who the workers wanted as the party's leader to which the animated crowd responded with chants of "Farooq Bhai, Farooq Bhai".
COMMENTS
Comments are moderated and generally will be posted if they are on-topic and not abusive.
For more information, please see our Comments FAQ