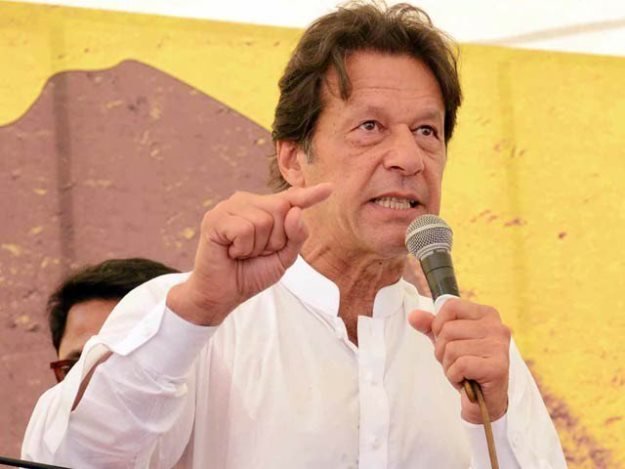 ---
Pakistan Tehreek-e-Insaf (PTI) Chairman Imran Khan on Sunday said that Pakistan Muslim League-Nawaz (PML-N) parliamentarian Chaudhry Nisar must take a leap of faith and join his party, Express News reported.

While speaking to the media informally, the PTI chief said that "If Asif Zardari and Nawaz Sharif bring back the billions of rupees they have hidden overseas then they will have my forgiveness".

He added that "forming an alliance with Bilawal Bhutto entails conciliation with Asif Zardari which is not possible".

Won't work under Maryam Nawaz: Chaudhry Nisar

"We could even support Nisar if he runs as an independent candidate in the upcoming general elections," he said.

Imran added that it seems as if the upcoming general elections shall take place on time, adding that, as soon as the interim government comes in PML-N members will start leaving the party.

The comments come in the wake of  Nisar's recent comment that he is ready to work under Nawaz and Shehbaz but will not work under Maryam Nawaz.

Nisar bashes Iqbal for 'botched' Faizabad operation

Nisar brazenly said that he will not be hypocritical and will say things as they are.

When asked about his earlier comment made on Maryam Nawaz being inept to hold public office, he remarked, "There are a lot of things said about me. When did I criticize Nawaz and Maryam? Till I stay in politics I will not be hypocritical. Someone asked me about Maryam in a TV interview and I replied saying exactly what I felt. They questioned if I can work under Shehbaz Sharif I said yes, asked about Nawaz Sharif I reaffirmed, however when asked if I would be able to work under Maryam I clearly replied saying no.