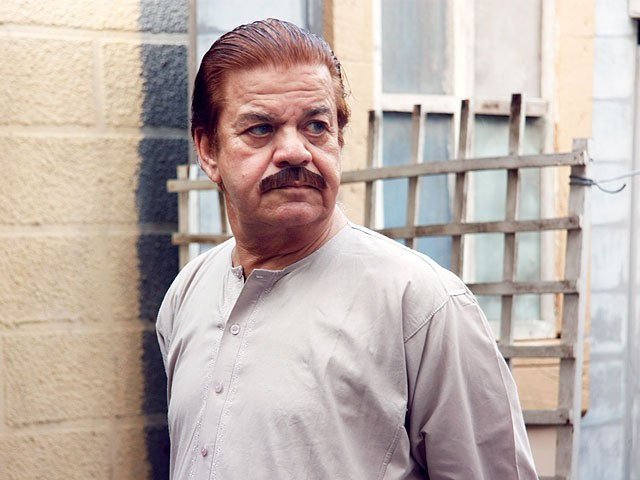 ---
KARACHI: Veteran radio and television personality Qazi Wajid breathed his last in Karachi on Sunday, succumbing to a cardiac illness. The 87-year-old was admitted to hospital Saturday night, and passed away in the afternoon the following day.

With a career spanning more than five decades, the seasoned artiste made many contributions to radio and TV.

Wajid began his career with TV plays written by Khwaja Moinuddin. Name a PTV classic – be it Khuda Ki Basti of the 70s or Tanhaaiyan and Ankahi of the 80s – and you would find Wajid there.

He also did theatre and worked in radio for 25 years.

For his contributions as an artiste, he was honoured by the government with the Pride of Performance Award in 1988.

5 most famous performances by Qazi Wajid

Renowned film and TV star Javed Sheikh, while talking to The Express Tribune, remembered his former peer, saying, "Qazi Wajid was a great personality, a dedicated actor and a lovable human being. I can't express how sophisticated a personality he had, and I don't think someone like him is going to be born in this country again."

Behroz Sabzwari was speechless on coming to know of Wajid's death. "Our association goes back about 50 years. He had a big role in my achievements, my character and growth. He taught me how to talk and how to say the dialogues," he said.

"He had been my teacher, my friend, my elder brother, and even like my father. It's a big loss and I was shocked to hear about his passing," said Sabzwari

5 most famous performances by Qazi Wajid

Famous writer Anwar Maqsood called Wajid "the finest human being he had met".

He said, "As far as his work is concerned, he had a great voice which aided him in radio and later on in TV plays. He had been a part of my international shows for the last 35 years. He even inspired a lot of new actors working today in the industry and would always correct their dialogue delivery, mentor them and help them improve."

Reminiscing about his old friend, Maqsood said, "He would always say we were the same age and now after his death, I got to know that he was born in 1930 and I was 10 years younger than him." He said whenever they went to the US, Wajid always thought wearing a night suit was a must "because it looked classy."

Karachi Arts Council President Ahmed Shah remembered Wajid not only as a great artiste but a good human being too.

"He was an active guy and would always be part of our activities. He wasn't only a showbiz person but was also inclined towards literature and philosophy. He was part of the recent International Urdu Conference and would usually go to scholars and philosophers to discuss literature, philosophy and other topics," he said.

Nation mourns Qazi Wajid's death

"Normally, showbiz personalities are said to have an attitude, but he was totally different," said Shah. "For several decades, he lived in the same flat and there were thousands of people at his funeral and everyone shared same sentiments. He had good relations with everyone and people remembered him for that."

He said that in 2016, the Arts Council held a tribute show for Wajid and that made him very happy. "Wajid said to me that normally tributes are held for the dead… so it's good to see that the trend has changed with this ceremony," he said.

Writer Haseena Moin said Wajid had a great sense of humor and was an actor in the truest sense of the word.

"Artistes like him don't exist anymore. He was extremely dedicated and a great human being. His is a huge loss for us," she said.

Twitter was abuzz after the news of his death broke:


Renowned television and radio artist Qazi Wajid passed away big loss for the industry May his soul rest in peace #QaziWajid pic.twitter.com/9aVny03UYo

— Masood Ahmed Khan (@smasood801) February 11, 2018
Rest in peace Qazi Wajid Sahab. You will be missed by so many and your memories will always live on. May Allah grant you the highest place in Jannah. Ameen pic.twitter.com/kOsiP3R3ow

— SIR .. (@SirJohnRoe) February 11, 2018
What memorable and wonderful roles he will be remembered by. Especially loved him in Tanhaiyaan. #QaziWajid https://t.co/FbH3OyWYd8

— Mahwash Ajaz 🇵🇰 (@mahwashajaz_) February 11, 2018
Have something to add to the story? Share it in the comments below.