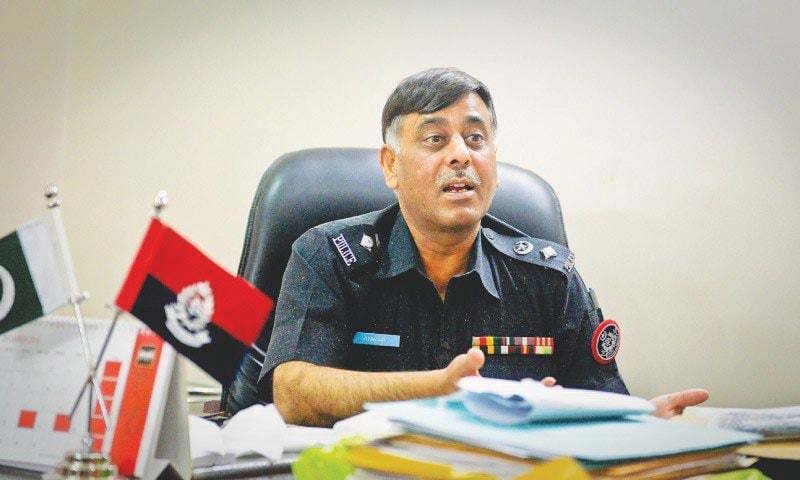 ---
KARACHI: Sindh police's absconding officer Rao Anwar is being accused of another fake encounter – similar to the one in which Naqeebullah, a tribal youth, was killed in Karachi last month.

A family from Karachi claims that Junaid Abro, 25, was killed by the fugitive SSP and his team in a fake encounter in December last year.

Anwar and his several team members have gone into hiding since the start of a probe into Naqeeb's killing.

ATC administrative judge wants Rao Anwar arrested before February 19

On Dec 26, the police claimed they killed two suspected robbers when they were trying to flee after gunning down a passerby – who had resisted their robbery attempt – in Ahsanabad locality of Karachi's Superhighway area.

However, Abro's family now claims that the young man was whisked away by the police from his residence in New Karachi locality on December 25 and was killed in a fake encounter the following day.

"They [police] whisked him away and the next day, they brought him fatally injured to [Karachi's] SITE Superhighway police station after shooting him," Junaid's relative Dilshad Abro said. He said an ambulance driver was also the witness to the crime.

"The police did not allow the ambulance driver to take him [Abro] to the hospital for medical treatment as he was alive when he was brought to police station," he said, adding that the SSP and his team members intentionally killed Abro.

In view of the allegations, Sindh Inspector General of Police (IGP) Allah Dino Khowaja has appointed SSP Counter-Terrorism Department Pervez Chandio as investigation officer for the case.

"I have initiated investigations and summoned the police party as well as the family of the deceased and others to record their statements on Monday," confirmed SSP Chandio. "Nothing could be said right now as the investigations are in preliminary stage."

The Supreme Court on January 27 ordered the Sindh IGP to arrest Anwar for the alleged extrajudicial killing of Naseemullah alias Naqeebullah Mehsud in Karachi after a join investigation team (JIT) formed to probe into the incident declared that the so-called encounter was 'staged'.

Plea for inquiry into Rao Anwar's assets withdrawn

The CJP also directed the Civil Aviation Authority to contact all private airplane operators and inquire whether former SSP Malir Rao Anwar boarded their plane and crossed the territorial limits of Pakistan.

Chief Justice of Pakistan Mian Saqib Nisar also ordered the secretary interior ministry to find out from all the land borders of Pakistan if Anwar had left Pakistan from any of the border areas.

Later on, the IGP Sindh also constituted a high-level investigation team, headed by Sindh Additional IG Aftab Pathan, to arrest Anwar and his team. Two police teams were also dispatched to Punjab and Khyber-Pakhtunkhwa to arrest the suspended cops. However, the police have so far failed to trace them.