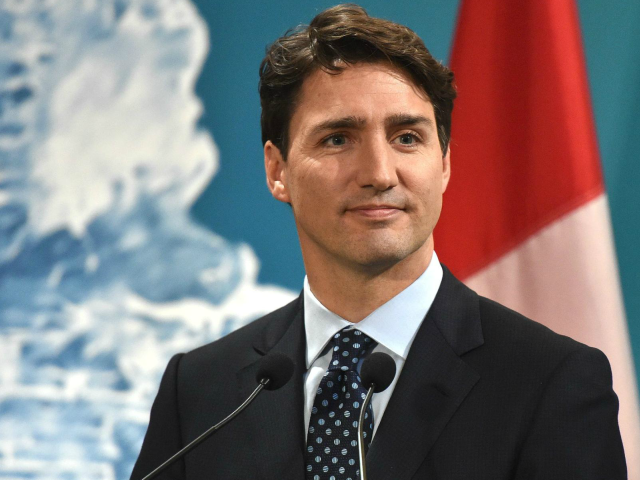 ---
LOS ANGELES: A California state police officer escorting a motorcade carrying Prime Minister Justin Trudeau of Canada was injured when his motorcycle collided with a passenger car, US news media reported.

The patrol officer, whose name has not been released, was hospitalized late Friday with "moderate" injuries, according to a tweet from the Ventura County Fire Department.


Update on motorcycle accident on Madera in Simi Valley: confirming it was a CHP Motor Officer on a VIP escort to Reagan Library. Officer was transported to hospital due to moderate injuries @VCFD

— VCFD PIO (@VCFD_PIO) February 10, 2018


Trudeau had just left the Ronald Reagan Presidential Library in Simi Valley, near Los Angeles, after delivering a speech in defense of the North American Free Trade Agreement (NAFTA). He was not injured.

As Canada prepares for legal pot, ex-cops get into the business

The passenger car driver and her son were taken to a hospital as a precautionary measure. The woman's husband later told local television station KABC-TV that the son might have suffered a broken wrist.

The Canadian leader had earlier visited Chicago and San Francisco on his three-day US swing, and was set to meet Saturday with Los Angeles Mayor Eric Garcetti, before returning to Ottawa.

Toronto police say hijab attack on girl never happened

In his Friday speech, Trudeau said the trade pact uniting the United States, Canada and Mexico needs improvements but had brought clear benefits to all.

The agreement has been the subject of arduous negotiations since President Donald Trump said the United States would abandon NAFTA unless Mexico and Canada offered major concessions.
COMMENTS
Comments are moderated and generally will be posted if they are on-topic and not abusive.
For more information, please see our Comments FAQ