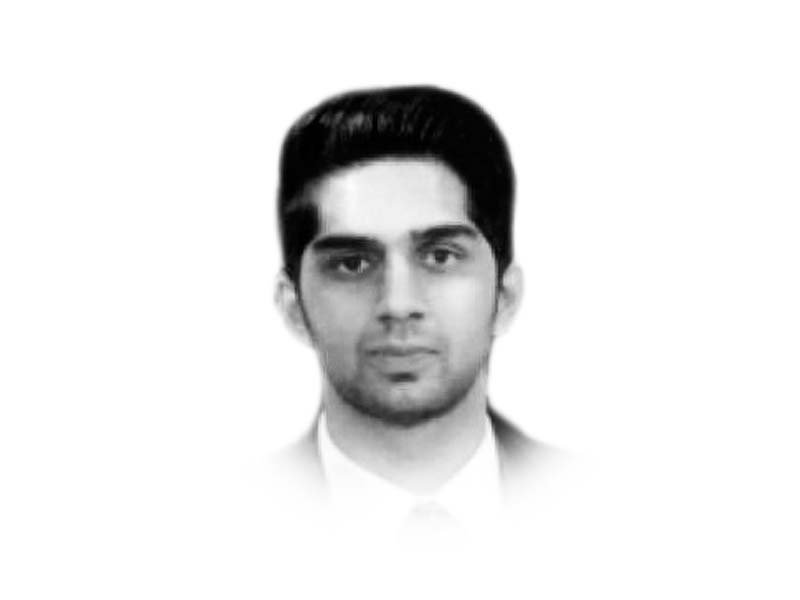 ---
There's a hint of uncertainty lingering in the air; confrontation is predatorily lurking around the corner. Judicial waves are gaining momentum. At the helm, we have Nawaz Sharif, whose monolithic battle cries wane with each crashing tide. The past six months have witnessed several attempts, by Nawaz and company, to malign the judiciary by painting the iqama and Panama narrative; the caricature has slowly crept in. On the other hand, the apex court, presumably in response, has finally begun to roll back on its several-month-long judicial restraint.

Last week, Nehal Hashmi was convicted and barred from holding public office for five years over contempt of court under Article 204 of the Constitution and the Contempt of Courts Ordinance, 2003. Proceedings for contemptuous remarks were also recently initiated against federal ministers Talal Chaudhry and Daniyal Aziz.

Although the derogatory remarks of Senator Hashmi, Chaudhry or Aziz can in no way be sensitised, an argument can always be made on the premise that the Supreme Court should tread warily, especially in politically-charged contexts, when handing out punishment for contemptuous remarks. A just and reasonable balance needs to be ensured between the free flow of unpopular opinion and the law of contempt. Article 19 of the Constitution guarantees each and every citizen the right to freedom of speech and expression. Excluding Hashmi's anti-judicial speech, Chaudhry's and Daniyal Aziz's comments may be disrespectful and uncivil, but whether they merited punishment for contempt is a separate question. Justice Hamoodur Rahman in Zahur Ilahi vs Zulfikar Ali Bhutto observed that the power to punish for contempt is an extraordinary power, and has, therefore, to be exercised with great circumspection only where it is absolutely necessary in the public interest to do so. In fact, Article V of the Code of Conduct for Judges of the Supreme Court dictates that judges should not engage in any public controversy involving political questions, notwithstanding that they may encompass a question of law.

The freedom of speech is, of course, not absolute, and can always be qualified by 'reasonable restrictions'. A tenet of this right, however, is the ability to discuss matters of public concern without fear of being subsequently punished. Chaudhry's and Aziz's speeches may not be the best representations of free speech, given that they were opportunistic and below-the-belt, but the initiation of legal proceedings sets the bar for contemptuous remarks extremely low. The legal cover for the sanctity of judicial institutions must not be weaponised in an attempt to instill notions that the judiciary is above all forms of reproach. There must necessarily be a tolerance in society for unpopular opinion on public issues. It facilitates the scrutiny of state institutions, and acts as a default mechanism for accountability. In Syed Mansoor Ahmad vs Ardeshir Cowasjee, the Supreme Court held that the use of contempt jurisdiction should be wisely economic. "Silence and steady devotion" by the judges to duty were the best answers to irresponsible criticism, it was held.

The ability to punish contemptuous remarks is not a blanket-protection provided to judges from imputations which may expose them as individuals. Instead, it is intended to provide protection to the public, whose sense of confidence in the administration of justice would be affected if the authority of the court is lowered. The impulsive exercise of contempt jurisdiction, by our Supreme Court, needs to be dispensed with, and a more empirical approach should be adopted. The US Supreme Court, for instance, has made it clear that contemptuous remarks must pose a "clear and present danger" to the administration of justice, as opposed to a remote possibility that the judicial system would be undermined.

Misimpressions of the suo-motu notices being vindictive need to be dispelled. The law of contempt urgently requires clarification by the apex court, with a more elaborate and defined criterion, which ensures the perfect balance between free speech and contempt. It is no doubt that Lord Denning, in R v Metropolitan Police Commissioner, opined that contempt would never be used "as a means to uphold our [judiciary's] own dignity. That must rest on surer foundations. Nor will we use it to suppress those who speak against us. We do not fear criticism, nor do we resent it. For there is something far more important at stake. It is no less than freedom of speech itself."

Till then, we can only pray, as populace of the deck, that the waters ease, and the ship holds long enough.

Published in The Express Tribune, February 11th, 2018.

Like Opinion & Editorial on Facebook, follow @ETOpEd on Twitter to receive all updates on all our daily pieces.
COMMENTS
Comments are moderated and generally will be posted if they are on-topic and not abusive.
For more information, please see our Comments FAQ