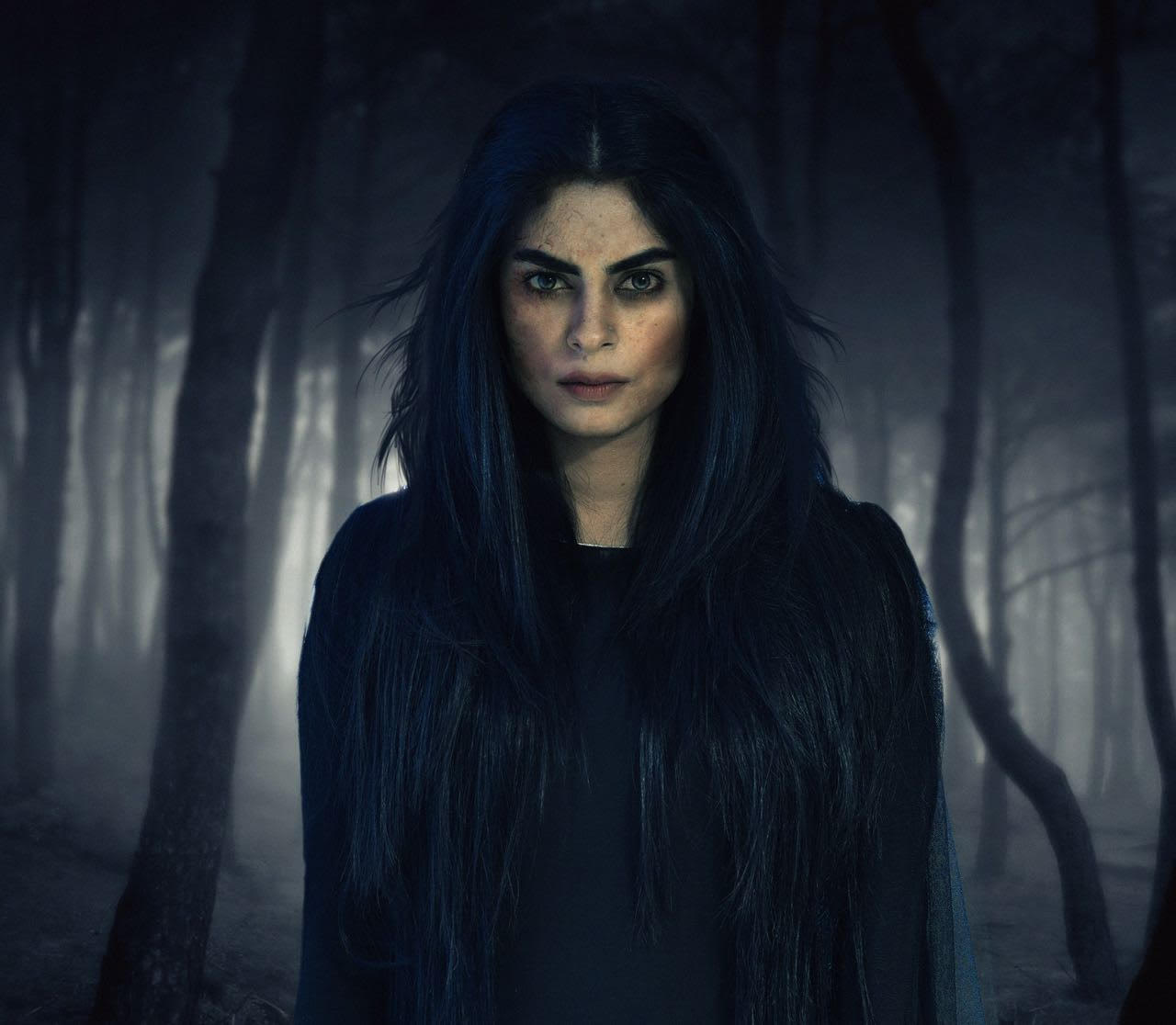 ---
ISLAMABAD: Amar Khan, the daughter of veteran actor Fareeha Jabeen, is a fierce persona who's ready to bring something very invigorating and fresh to the fore. A film graduate, Khan has had an excessive amount of theatre to her credit; which also include Shakespearean plays.

In conversation with The Express Tribune, the budding actor opens up about her eccentric choice of characters and what she has in store next.




Though the second choice for both her series' endeavours thus far, Amar takes the lead in Adnan Siddiqui's period production Ghughi, set in the 1940s and adapted from an Amrita Pritam novel. She plays a Hindu woman who rises like flame, becoming an epitome of strength and courage.

Khan has just begun shooting for her next, Bellapur Ki Dayan. Co-starring Adnan Siddiqui, industry veteran Shakeel, Sarah Khan, Irfan Khoosat and Osama Tahir, the Saife Hasan directorial happens to be the production house's very first horror-supernatural venture.




"I was shooting the last spell of Ghughi and the pictures of the serial were already out when Saife had the producers call me. I got to know it was a very ambitious and experimental project, so I went in and met with the director who told me that he saw a dayan in me," Amar said, followed by genuine chuckles. "He told me he saw something very satanic in my eyes and that's how the journey started."

Nonetheless, no mainstream actor, let alone a newcomer thriving to carve her own niche, would willingly attempt the role of an unlikable witch. One imagines a blotted-look of curled hair and loud makeup with blood seeping through the tooth-gum, however; it was pleasantly surprising to know Amar does nothing overtly dramatised to fit the bill of the sorceress of sorts.




"I was very concerned about my look because it could either be an image-maker or breaker. But Bellapur Ki Dayan isn't the typical dayan, with all those disgusting elements that we get to see in Asian horror flicks," Amar shared.

"It's been given very realistic treatment," she assured, adding, "My director's very much hanging me with cables in the air and he's making me do all these acrobats, so it's no longer a bedroom drama where I shed a tear or two, or even play a glamorous nagin; nothing of such sort."

Review: 'Azad' gives big-budget local films a run for their money

Speaking of Asian content of the genre, most of macabre themes in our part of the world don't seek to elicit a psychological reaction, but are unfortunately lowered to mere comedies; most of which one associates with the production quality and the visual effects, or the lack thereof.




Pakistan, in its nascent and green phase, might not be as technically sound to churn out a believable piece of dreadful transmission. Amar, however, promises Bellapur Ki Dayan to be superior. "I think we're so used to seeing such good standards and designs of horror storytelling through Hollywood films and other mediums that when we see this degree and quality on our TV screens, it looks much caricature."

She continued, "That is where the director comes into play," she spoke of the subtle, yet convincing presentation of the serial. "Saife Hasan tells his stories very organically. We speak of why the witch becomes the way she is. The terror and turmoil is there but they're telling a very believable back-story."




Within a short span of time, Amar has been able to garner an impressive filmography. She made her debut alongside Ahsan Khan in a telefilm that she not only acts in but helmed and wrote, chronicling the love story of two visually impaired people. The film went onto get screened at a Korean film festival. Her offbeat streak as an actor continues with Ghughi and Bellapur Ki Dayan, both of which see her take up incredibly diverging and compelling dispositions.

'Ghughi' will make people on both India and Pakistan gravitate to their roots: Adnan Siddiqui

"It's very much a conscious decision and I think it comes from my days in theatre. Those auditorium rehearsals and workshops made me exercise my creative instincts much more vehemently," she says of bringing her avidness as a film graduate to the industry. "I was a very astute and ardent student, so when you have so much exposure and you've travelled the world as an artist, your diameter naturally expands and you don't want to opt for those conventional roles. When I began TV, my prerogative was always to do challenging roles convincingly,"  she said.




Does that, in a sheer pragmatic light, promise commercial success? "The face of storytelling and acting is very much changing. Not even a Shah Rukh Khan can guarantee a commercial success and not even a pseudo-intellectual film can bring you acclaim. Fame has different fragments these days, you're judged by the number of Instagram followers you have," Khan calls out the superficiality of prosperity in showbiz. "It's tricky but like I said, my priority is to play challenging roles and that I feel, does get noticed."

Bellapur Ki Dayan, which is narrated over two eras and portrays Amar as an average girl from the '80s and then nothing short of a Pythia in preset-day, sees seasoned actor-turned-producer, Adnan Siddiqui essaying the initial love-interest. Having her second serial with her very first leading man again, the starlet sees it as much a pleasure as a burden for his stature and the intimidation that follows.

"It's an honour but at the same time, there's certain pressure too. From A Mighty Heart to Mom, Adnan is an acting giant and somebody whose wisdom, technique and risk-taking flair inspires me greatly," she commented. "As a producer on Ghughi, he was there supporting me throughout. While on-camera, I feel that chemistry is only palpable if the two actors share some sort of camaraderie off-screen also. And we're both into stories, music, literature and cinema, so we're kind of on the same page, professionally."




On a parting note, Amar announced that having studied cinema and performing arts, she's also delving into the silver screen this year with her very first feature as a screenwriter and ingénue. The film will tentatively fall under the much-loved (and hated) 'romantic-comedy' bracket. Here's hoping that the emerging multi-tasked doesn't disappoint with the scares or the laughs.

Have something to add to the story? Share it in the comments below.
COMMENTS (2)
Comments are moderated and generally will be posted if they are on-topic and not abusive.
For more information, please see our Comments FAQ