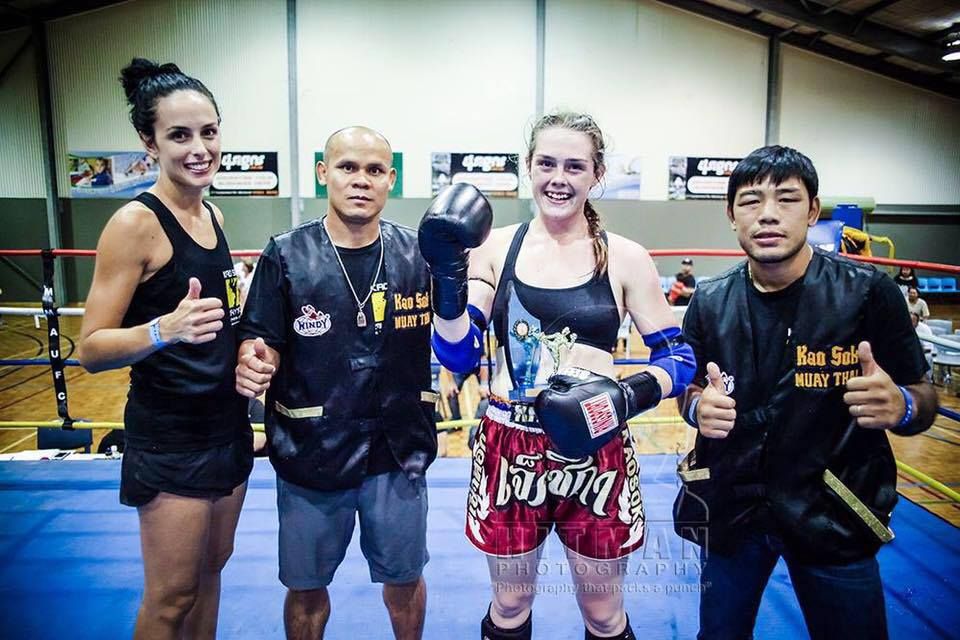 ---
In preparation of her second official Muay Thai fight, Australia's 18-year-old Jessica Lindsay was determined to make the 140 lbs weight division – a journey that ultimately took her life, reported Yahoo Lifestyle.




A while before the fight, the teen athlete went for a run with her 14-year-old sister Grace during which she collapsed. "Jess was no different to any of us. She was healthy. She was training hard right up to the point she passed out," Grace told The Project.

She continued, "We had no signs. She was healthy a week before. She was healthy five days before that happened." Lindsay was rushed to hospital just half an hour before the final weigh-in.




"Jessica always gave her 100%. When she committed, she committed to it fully and would always go above and beyond," said another family member.

Sadly, Lindsay did not regain consciousness -she was in a coma for four days, before her devastated family agreed to turn off her life-support.

It is understood that the young athlete had turned to 'weight-cutting" — a practice sometimes used in boxing, wrestling and mixed martial arts which involves athletes loading up on water while fasting, vomiting, partaking in excessive exercise or sauna use.




Lindsay had apparently been wearing a rubber jacket during her workouts and out in the warm weather, which led to her organs ultimately shutting down.

"I apologise all the time. I am so sorry to my baby because I should have been there to protect her. But I couldn't protect her if I didn't know either," Lindsay's mother Sharron said in the TV interview. "I want everyone to be educated and aware."




Medical expert Dr Bridie O'Donnell stated that it is very important for athletes to provide details regarding their diet and weight loss techniques to those around them.

The preliminary cause of death has been reported as extreme dehydration.

Have something to add to the story? Share it in the comments below.
COMMENTS (1)
Comments are moderated and generally will be posted if they are on-topic and not abusive.
For more information, please see our Comments FAQ