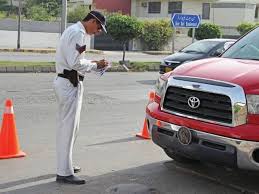 ---
RAWALPINDI: Smart cards will replace vehicle registration books from next month.

The Excise and Taxation Department is finalising all the arrangements and will start issuing smart cards to vehicle owners from March 1.

According to Rawalpindi Excise and Taxation Director Tanveer Abbas Gondal, the new vehicle registration system is being introduced for facilitation of citizens.

He said, the system was to be introduced from January 1 but was delayed for two months. The whole process would include smartcards, number plates and universal number.

Speaking to the media Excise and Taxation Administration Officer Mohammad Numan informed that the Excise and Taxation Department and Punjab Safe City Project (PSCA) had proposed to introduce new vehicle number plates design for the province.

The reason behind new number plate design is that CCTV cameras were not able to detect and read the current number plates. The modified size and font size of the universal number plates would make them camera-readable, he added. From March 1, universal number plates will be issued across the province, he said.

The Punjab government is going to introduce new system of vehicles registration from March 1 which will not only discourage fabrication, forged documents but streamline the whole process of registration. No one can get registered, a vehicle already registered with same chassis number in any other district of the province, he added.

He further said, the universal number system would help curtail registration load on big districts like Lahore and Rawalpindi due to their higher resale values and small district would be able to get their revenue share.

The new system would help eliminate corruption and use of vehicles with fake number plates in crimes. It will also help eliminate the tendency of late registration of vehicles and evasion of motor vehicle tax, he said.

The new system would facilitate vehicle owners in paying token tax in any part of the province. To a question he said, it was not possible earlier as all the districts of the province had their separate vehicle registration record on independent servers which was further transferred to provincial capital after 15-20 days gap but, last year all the districts were interconnected and now a centralised system exists and whole registration data is available at a main server.

He said under the new system, the universal number plate would also be provided with Smart Card which would have all record of the sale and purchase of the vehicles. The Smart Card would replace the registration book and it would have over six security features, he added.

Published in The Express Tribune, February 10th, 2018.
COMMENTS
Comments are moderated and generally will be posted if they are on-topic and not abusive.
For more information, please see our Comments FAQ