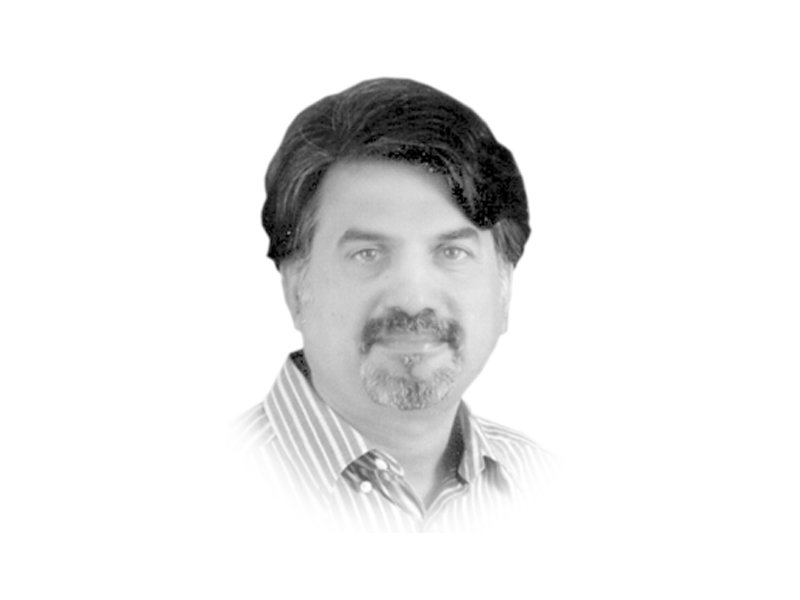 ---
The state of the world is changing and so is our place in it. But are our (enduring) political goals — the very purpose for which we fight this irregular war — changing with the change taking place around us? On 6th Feb, US Deputy Secretary of State John Sullivan told the US Senate Committee on Foreign Relations that the "US intends to hold Pakistan accountable for its failure to deny sanctuary to militant proxies." Sullivan termed the new US South Asia strategy an event that marks 'a change from the status quo in US-Pakistan relations'. He said that the US wants to ensure that Pakistan has a "bridge back" to enhanced cooperation if it takes decisive action at US request.

Few weeks prior to the brief by Sullivan, the Pentagon had also issued a new defence strategy that puts China and Russia above jihadism as the main threats to America. If we also consider that under the reviewed 'Afghan War Policy' the US has also decided that its decisions there in future will be linked to 'interests and conditions' rather than time lines, Pakistan definitely has a fast emerging situation and a change of security environment in the region to deal with. Whether it was jihadism in the past or China and Russia as the main US threat now — for Pakistan the consequences will remain similar. The common interest of fighting against extremism and terrorism, and the geo-economic importance of CPEC are subjects that in future are likely to bring Pakistan closer to China and Russia than to the US.

The challenge before Pakistan under the fast changing security environment in our region is twofold. One — not allowing the US-Pakistan relation to strategically drift, we need to keep our relationship going with the US and keep our eyes on the 'bridge back' and taking decisive actions against any and all 'security threats' that the world considers harbour within our borders. Two — we need to continue to stand up against India and its political desire to become an absolute regional hegemon even if it rides the US and Israeli backs.

We should have no doubt that considering the change in security environment we will continue to be deterred by the US and its strategic partner India by use of both soft power and threat of use of hard power to pressure us. At our end we must remain committed to a just international order and abide by its rules that all states need to follow. We must continue to resort to the soft power of able, consistent, patient and sustained diplomacy which is vital to ward off the threats we face. Even if it is behind-the-scenes diplomacy like the reported meeting between the National Security Advisers of India and Pakistan last year. We should welcome any engagement and must not lose any opportunity to encourage and find negotiated solutions to all our problems.

If power is defined as the capability of the state, it should be self-assuring for us to realise that we are a nuclear power and the security of this state is in the hands of one of the finest and most professional armed forces in the world. The real problem is not with our capability but more with our credibility. Because credibility in international relations means 'why the world listens to you?' Is the world listening to us? Has our foreign policy been made and executed to advance our national interests? Have our national interests advanced in the policy choices we made in the post-9/11 period? If they haven't, why? There must have been some failures at our end. Wouldn't it be prudent to dig out those failures and ask ourselves why we are losing the US as our friend while India has become its strategic partner and ally? The world must trust the promises we make and our political and military leadership must back their words with action. We should be trustworthy on social, economic, political, military as well as foreign policy issues. Our governments must know that their credibility at home affects their credibility abroad and we continue to pay political, economic and strategic costs for their poor governance.

One of diplomacy's main jobs is to arrange coalitions so that one's influence, power and reputation are multiplied. If the US and India have collated to enhance their political, economic, diplomatic and military standing, then so be it. The question is not why this is happening but what are we doing about it? The capabilities that both these countries can deploy against us will be our threats, and understanding and matching them with deployment of our own will remain our biggest challenge. The language of Trump administration and the muscular language of PM Modi show us their intents but intents generally remain superfluous and demand no counterbalancing as states always balance against capabilities and not intents. It is the Indian military deployment on our eastern front or its utilisation of the Afghan land to conduct asymmetric warfare on the western front, its support of Baloch militants or Maulana Fazlullah's crusaders that cross the western border are the Indian capabilities that we need to balance against.

India may be the largest democracy and a state that showcases an egalitarian façade to the outside world but regionally it is a state that is non-conciliatory and hegemonic to the core. Why can't the Americans see this or do they see their relationship with India only through the eyes of their National Security Adviser, H R McMaster, who writes that "the world is not a global community but an arena where nations, non-governmental actors and businesses engage and compete for advantage. Rather than deny this elemental nature of international affairs, we embrace it." While the US may compete for advantage and impose its 'business engagement' with India upon us as a new form of threat but Pakistan on its part should not lose sight of its national pride and must not compromise on its core national interest no matter how great the pressure applied.

While India has a whole lot of international partners willing to stand up with and invest in it, Pakistan's options under the current international environment have been reduced and narrowed down to its erstwhile friend, neighbour, diplomatic protector, chief arms supplier and now huge economic investor — China. We must respect, honour and value our time-tested Sino-Pak relations but it will also not be unwise to reach out to Russia in an effort to build up an interdependent relationship to fight extremism and terrorism, and establish an alliance that takes up the responsibility of a just end to the Afghan war. After all, not the Americans and the Indians but the Chinese and the Russians have that geographical proximity and higher security stakes emanating from Afghanistan that spill over their borders and affect them directly.

Published in The Express Tribune, February 10th, 2018.

Like Opinion & Editorial on Facebook, follow @ETOpEd on Twitter to receive all updates on all our daily pieces.
COMMENTS (1)
Comments are moderated and generally will be posted if they are on-topic and not abusive.
For more information, please see our Comments FAQ