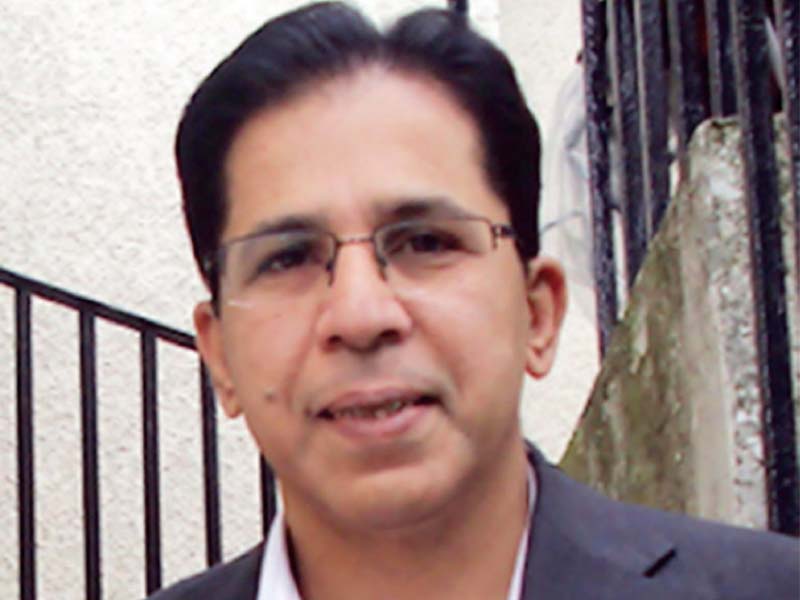 ---
KARACHI: The anti-terrorism court (ATC) placed an advertisement in British newspaper The Guardian on Friday, declaring leader of Muttahida Qaumi Movement-London (MQM-L) Altaf Hussain a proclaimed offender, and giving him a 30-day deadline to appear in Pakistan's ATC.

The advertisement was published today and contained details of why the MQM founder is being summoned in courts. Due to his alleged involvement in the Imran Farooq murder case of 2010, he is being summoned back to the courts.

FIA to issue red warrants of three key suspects in Imran Farooq murder

"Whereas complaint has been made that accused person Altaf Hussain s/o Nazir Hussain, resident of 90, Azizabad, Karachi, presently president of 54-58, first floor, Elizabeth house, High street, Edgewear, Middlesex HAB 7ej London, UK has committed (or in suspected to have committed) the offences in case No. FIR no. 01/2015 dated 05/12/2015 under section 302/120b/34/109 P.P.C, 7 A.T.A police station counter-terrorism wing, FIA Islamabad," the notice read.

The notice also, in bold letters, announced the deadline for Altaf's appearance, from February 9 to March 10 (30 days) from the date of publication. The advertisement is undersigned by Judge Shahrukh Arjuman of the special ATC-I.




On December 29, in a major development in Imran Farooq's murder case, the interior ministry allowed the Federal Investigation Agency (FIA) to issue red warrants for three key suspects, currently residing in the United Kingdom (UK).

The FIA will contact the Interpol while all necessary documentation has already been prepared to arrest Iftikhar Hussain, Kashif Kamran and Mohammad Anwar.

All three former MQM members have already been grilled by the Scotland Yard.

Last year, the FIA registered a case against MQM chief and other party leaders for their alleged involvement in the murder.

Dr Farooq had been stabbed and bludgeoned to death near his apartment in London's Edgware neighbourhood in September 2010.

Imran Farooq murder case to be tried as terror act

Mohsin Ali, Moazzam Ali and Khalid Shamim are the other three suspects being tried in an anti-terrorism court in Islamabad. The suspects are currently imprisoned at the Adiala jail in Rawalpindi.

Shamim and Mohsin have already recorded their confessional statements before a judicial magistrate, alleging that Dr Farooq was killed since he was a "potent threat to the MQM leadership" and the murder was supposed to be a 'birthday gift' for the MQM chief.