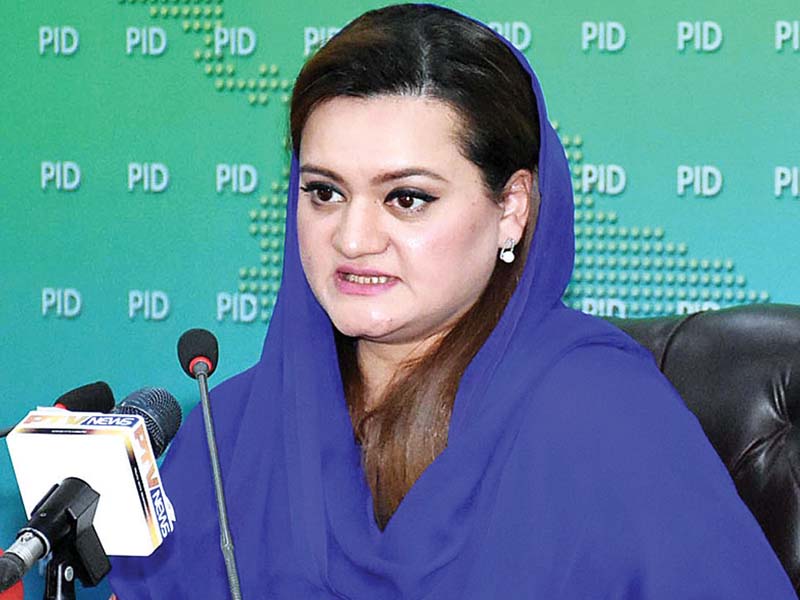 ---
SHANGHAI: State Minister for Information Marriyum Aurangzeb on Thursday welcomed China's unprecedented assurance and support by allowing screening of Pakistani films and dramas in the country.

Talking to Vice President of Shanghai Film Group Chunping Xu, Aurangzeb said that Pakistan was also looking forward to explore possibilities of co-productions and joint ventures with the Chinese film industry. She said that Pakistan would announce a new film policy in the next month.

"We have benefitted from Chinese model while formulating the film policy," she said, adding that various incentives have already been announced, including the establishment of film academy and artistes welfare fund for the revival of the film industry in Pakistan.

Aurangzeb said that Pakistan was among the well-known film-making countries in the '60s and '70s and it was considered the third largest film producing country across the globe, but during the last 15 years it has been facing some internal and external challenges.

Referring to the agreement for cultural exchanges signed between the two countries during her recent visit, she said that both the countries would share technical assistance and expertise, exchange films after dubbing in the languages of each other and also hold joint exhibitions. There would be exchange of students between the two countries, she added.

Aurangzeb also confirmed that Pakistan would participate in the Shanghai and Beijing film festivals scheduled to be held next year.

During the meeting, Chunping briefed the minister about his organisation and said that Pakistan was a big market for Chinese movies. He said that SFG was interested in co-production of films and showcase Chinese films in the Pakistani cinemas and bring Pakistani films to Chinese film circle.

The other measures discussed in the meeting included exchange of broadcast and film content; establishment of film archive and film museum; technical cooperation and exchange of expertise; co-production of films; and, cooperation in the establishment of a film academy and film studio.