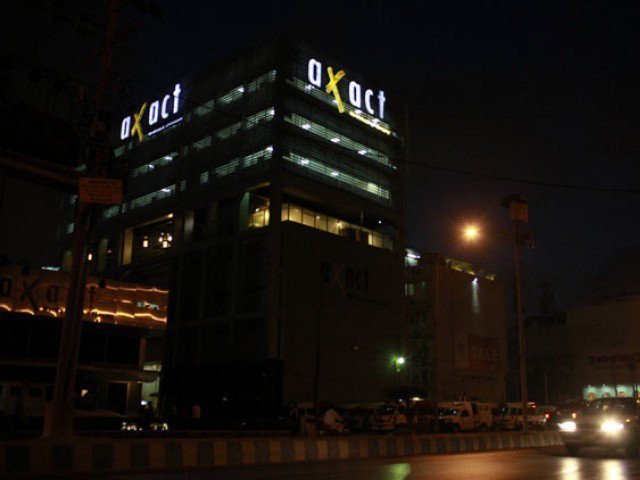 ---
The Pakistan Broadcasters Association on Thursday welcomed the suo motto action taken by the Chief Justice of Pakistan in the Axact Fake Degree and Extortion Scam.

A press release issued by the association said, "The Axact scam, and its continuance, represents the most shameful phenomenon in the history of the country, embarrassing Pakistan all over the world and causing embarrassment for our state institutions as being perceived as weak and collusive. PBA has appealed to the Chief Justice and the Prime Minster of Pakistan in this regard multiple times."

SC suo motu hearing in Axact case begins

The association added that if the scandal had remained to the fake degrees, then its members would still have been rightly concerned. They added that Axact has used its criminal money to launch its media channels BOL and Pak News.

They said, "Considering media is the fourth pillar of the state and is tasked with safeguarding public interest, no criminal elements can be allowed to enter the media industry with their black money."

The association said that Axact and BOL have been abusing the legal system and exploiting the investigative process by using black money to keep their criminal empire running. They said that the deliberate attempt by FIA to hide or omit critical facts from the Supreme Court in the report submitted in the suo motu case is just one example of how the cases and investigations against Axact and BOL have been compromised.

Axact scam embarrassed the country globally: CJP

The body pleaded that the chief justice ensure that they monitor all cases and investigations pertaining to Axact and BOL so the cases against them can be concluded in a fair and timely manner. The association also requested the chief justice to allow it to become party in the case through its counsels Asma Jehangir and Ahmed & Qazi as it represents the collective interests of the broadcasters and the millions of Pakistani viewers in the country.

PBA reiterated that it is important to make an example out of Axact and BOL so no other criminal syndicate can attempt to infiltrate the country's institutions and pillars with nefarious intentions in the future.