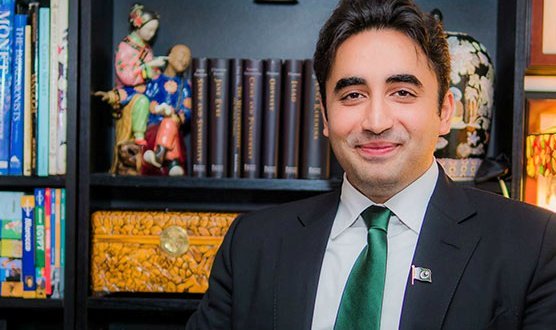 ---
Pakistan Peoples Party (PPP) Chairman Bilawal Bhutto has expressed how "deeply hurt" the people of Pakistan in the wake of US President Donald Trump's infamous tweet about cutting off aid to Pakistan as well as how he has personally lost his own mother to terrorists.

In their book published last month, the banned Tehreek-e-Taliban Pakistan (TTP) claimed responsibility of assassination of former prime minister Benazir Bhutto.

"I understand how the tweet is an emotional reflection of the American people, however, it is hurtful to our country owing to the innumerable sacrifices we have made in the war against terrorism," Bilawal said in an hour-long interview with Fox News on Wednesday.

How Trump's tweet on Pakistan blindsided US officials

He acknowledged that Trump may not have intended to hurt the feelings of Pakistanis, "however, [the tweet] sent the wrong message".


The United States has foolishly given Pakistan more than 33 billion dollars in aid over the last 15 years, and they have given us nothing but lies & deceit, thinking of our leaders as fools. They give safe haven to the terrorists we hunt in Afghanistan, with little help. No more!

— Donald J. Trump (@realDonaldTrump) January 1, 2018


The PPP leader also said that the US had spent billions of dollars in aid for Pakistan but pointed out "it was an exchange for services rendered in Pakistan's fight against extremism".

The young politician noted if the allied forces of Afghanistan and US were not able to ensure peace so far, blaming Pakistan alone was unrealistic.

Bilawal went on to say that more Pakistanis had been killed in the fight against extremism than Americans. "We want to stop terrorism in Pakistan and Afghanistan."

Terrorism, extremism not limited to the Muslim world: Bilawal Bhutto

On a query that what practical actions the ruling government had taken to battle terrorism, the PPP leader said his party is in opposition, therefore the best he could do is push the PML-N government to adapt better polices.

While focusing on the extremism and militancy in Afghanistan, Bilawal said it was US who initiated militarisation of the Taliban and Mujahideen during the Afghan war.

The US had forced Pakistan to support Taliban forces even though former prime minister Benazir Bhutto had warned against it, he added.

"I would hope that the US, Pakistan and Afghanistan will work together to bring peace to the region" the PPP chairman said.
COMMENTS (3)
Comments are moderated and generally will be posted if they are on-topic and not abusive.
For more information, please see our Comments FAQ