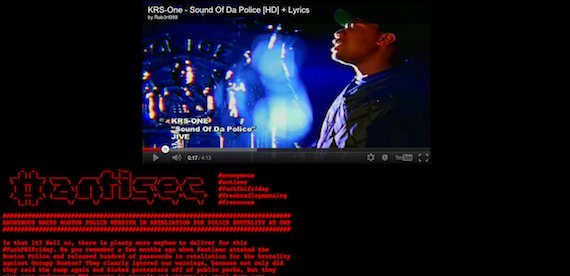 ---
The Boston Police Department has been using a filter to profile Muslims in order to identify potential threats. Hashtags like #muslimlivesmatter are being used as leads for surveillance.

A report released by the American Civil Liberties Union of Massachusetts revealed that Facebook updates made by personal accounts are also being tracked. A lawmaker's personal page was listed in the data collection of 'potential threats' after he posted views about racial inequality in US.

Terrorism, extremism not limited to the Muslim world: Bilawal Bhutto

Citing documents procured through public records, the ACLU claims that the police department's data mining methods and use of Geofeedia is not serving public interest or citizen safety rather it is unfairly focusing on the Muslim community.

The police department has shunned these claims, saying that the ACLU's observations are misguided and that the programme has helped police preempt events that could lead to demonstrations or crowds and threaten security.

"Our main focus in all of this is public safety, not targeting speech, not targeting people's political affiliations," said Lt. Det. Michael McCarthy. "And quite frankly, to have the ACLU to even make that insinuation is not only insulting, but it's completely misinformed," he said.

Muslim campaigner Sara Khan to head UK anti-extremism drive

The report shows that Boston Police Department's internet practices and profiling patterns are strictly constricted. The department has used Geofeedia for two weeks straight for two weeks in 2014. The department's use of the programme became public in late 2016 after it solicited bids to spend $1.4 million for another social media monitoring software.

Police later retracted those plans amid backlash from groups like the ACLU. The now-defunct location-based programme allowed officials to set up email alerts for when certain keywords were used on social media. The alerts were vetted by analysts in the department's Boston Regional Intelligence Center and the data was discarded once it was determined it wasn't a potential public safety issue, McCarthy said.

The ACLU and the Boston-based Muslim Justice League say the tracking of common Arabic words, like "ummah," is troubling. The ACLU said posts captured by the programme that mentioned "ISIS" were either jokes or references to issues in the news.

"The Boston Police Department should never conduct surveillance targeting political speech or religious expression, but that's exactly what their own records show they did when they used this social media monitoring software," said Kade Crockford, co-author of the report and director of the group's Technology for Liberty Program.

This article originally appeared in TRT World.
COMMENTS
Comments are moderated and generally will be posted if they are on-topic and not abusive.
For more information, please see our Comments FAQ