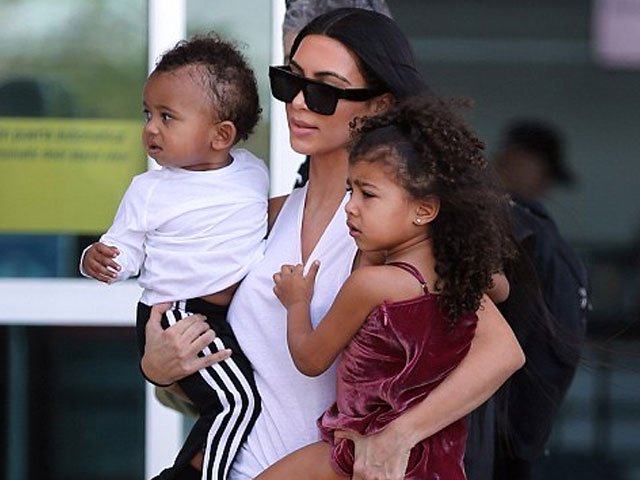 ---
If you're looking to entertain yourself with bizarrely unusual baby names, you've come to the right place. From Chicago to Stormi, here's a peek at the world of adventurous baby naming.

Expecting parents? Who knows, you might just get inspired. Compiled from US Weekly, here is a list of the nine most unusual celebrity baby names.

1. Stormi

https://www.instagram.com/p/Be3rTNplCHf/?hl=en/?&taken-by=kyliejenner

Kylie Jenner revealed the name of her baby girl, Stormi, in a sweet picture of the newborn holding onto the proud mom's thumb on Tuesday, February 6. The reality star gave birth on February 1, 2018.

2. North, Saint and Chicago

https://www.instagram.com/p/BdSxoMVlvkG/?hl=en/?&taken-by=kimkardashian

Kim Kardashian and Kanye West named their first child North West. "Kim sort of explained it to me," grandma Kris Jenner told Huffington Post about the name at the time. "She said North is the highest power. And their baby North, their little girl, is the highest point and power between the two of them. So I thought that was really cool."

The couple named their second and third child, Saint West and Chicago West respectively.

3. Blue Ivy

https://www.instagram.com/p/BUtPRfzg3-e/?hl=en/?&taken-by=beyonce

Superstar parents Beyoncé and Jay Z named their daughter Blue Ivy. The daughter's name reportedly references the Roman numeral (IV) for 4, which is the date of their wedding. We actually fancy this one!

4. Maxwell and Ace

https://www.instagram.com/p/Beq0jZxg9ZU/?hl=en/?&taken-by=jessicasimpson

Keeping it in the family! Jessica Simpson and Eric Johnson daughter Maxwell Drew was named after Johnson's middle name and Simpson's mother Tina's maiden name. Their son, Ace Knute, was named after Johnson's Swedish paternal grandfather, Knute Johnson.

5. Axl

https://www.instagram.com/p/BebjSKchLyU/?hl=en/?&taken-by=fergie

Black Eyed Peas singer Fergie and Josh Duhamel welcomed son Axl Jackin 2013. "Fergie is a huge Guns 'N Roses fan, so Axl makes perfect sense," a source close to the singer said.

6. Cricket and Birdie

https://www.instagram.com/p/BeyZFVeBzG0/?hl=en/?&taken-by=busyphilipps

Cougar Town actor Busy Philipps and husband Marc Silverstein named their daughters Birdie and Cricket. "It's weird people think my kids will be in therapy because of their names," Philipps tweeted.

7. Rainbow Aurora

https://www.instagram.com/p/BbSNPg1nWOV/?hl=en/?&taken-by=hollymadison

Holly Madison and now-husband Pasquale Rotella welcomed daughter Rainbow Aurora in 2013. "There are a lot of smug haters out there who bag on my choice of a name, but I don't care about what they think," Madison said.

8. Everly

https://www.instagram.com/p/BdIr_Y0n8c-/?hl=en/?&taken-by=jennadewan

After welcoming their first child on May 31, 2013, Channing Tatum and Jenna Dewan-Tatum gave their daughter, Everly Elizabeth Maiselle Tatum, two middle names in honour of both of their grandmothers. Why Everly? "Jenna just heard it in her head one day. I guess she likes The Everly Brothers," Channing joked.

9. India

https://www.instagram.com/p/BXMJ94InueS/?hl=en/?&taken-by=elsapatakyconfidential

Avengers actor Chris Hemsworth and wife Elsa Pataky welcomed daughter India Rose in May 2012. "It was just a name we liked," Hemsworth told E! News. "I always kind of liked Indie or Indiana for a boy, and she liked India. We sort of went, 'Oh well, whether it's a boy or girl, that will decide.' It just seemed to fit."

Have something to add to the story? Share it in the comments below. 
COMMENTS (1)
Comments are moderated and generally will be posted if they are on-topic and not abusive.
For more information, please see our Comments FAQ