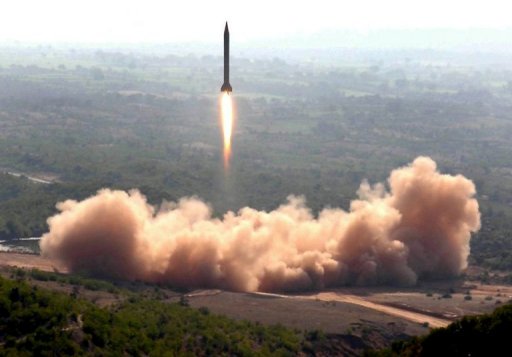 ---
ISLAMABAD: With nuclear-tipped hostile neighbours Pakistan and India shying away from direct engagement and wary of direct conflict, the two countries will be increasingly reliant on powerful mediators with their own vested interests in the region.

This was stated speakers at a roundtable discussion on "Brokering Peace in Nuclear Environments: US Crisis Management in South Asia" organized by the Center for International Strategic Studies in Islamabad on Wednesday.

Dr Moeed Yusuf, the associate vice president for Asia programmes at the US Institute of Peace (USIP), discussed the implications of third party involvement in crises between regional nuclear powers such as India and Pakistan.

With his book, Brokering Peace in Nuclear Environments: US Crisis Management in South Asia, to exploring the effects of the presence of nuclear weapons on the behaviour of global powers such as the United States as they try to influence the behaviour of regional nuclear rivals, Dr Yusuf presented his model of crisis management.

Called 'brokered bargaining', he pointed out that global contemporary concepts of deterrence are based on the Cold War — pivots to superpowers such as the US and Soviet Union rather than the involvement of stronger third parties.

In South Asia, however, the situation was rather different. US involvement in the crises between India and Pakistan since the 1998 nuclear tests has been consistent.

Dr Yusuf propounded that such involvement will become inevitable going forward.

"Pakistan must be prepared to deal with this reality," he said.

He went on to suggest that India and Pakistan will be compelled to engage with the US and even other strong regional powers such as China to achieve their crisis objectives through these intermediaries rather than contemplating direct conflict in a nuclear environment.

These third-party states, he hoped, will be interested in ensuring crisis de-escalation given their concerns about a nuclear war between India and Pakistan.

In this context, Dr Yusuf was of the view that it was not necessary that the US would back India or that China would continue to support Pakistan in a crisis situation.

Dr Yusuf applied this framework to known conflicts in South Asia, and specifically to Kargil, the 2001-2002 standoff, and the Mumbai attacks, and explained how all the actors conformed to the model. 

Published in The Express Tribune, February 8th, 2018.