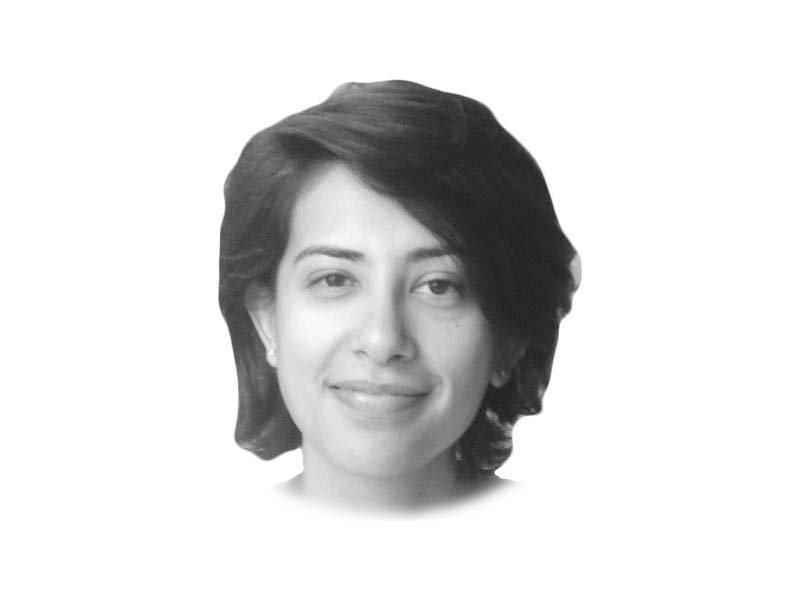 ---
In January of this year, a professor at Karachi University, who is also a well-known Urdu linguist, Sahar Ansari, was found by the university inquiry committee to have sexually harassed a female university professor. The committee's decision is that university administration should bar Ansari from teaching and he should not be allowed to participate in any other university-related activities. The female assistant professor lodged her complaint of sexual harassment against Ansari in 2016. When these allegations were first made, the university's initial three-member committee was not persuaded that the allegations of sexual harassment had been sufficiently proved. The complaint was taken to the provincial ombudsperson for the Protection of Women against Harassment at the Workplace. The ombudsperson then directed the university to reinvestigate the matter.

This well-known incident has brought into focus Pakistan's sexual harassment laws and their effectiveness. There are two legal provisions that govern sexual harassment throughout Pakistan: section 509 of the Pakistan Criminal Penal Code and the Protection Against Harassment of Women at the Workplace Act of 2010. Both laws apply to the entire country and are in line with Pakistan's constitutional provisions and international commitments, such as the Convention on the Elimination of Discrimination Against Women and ILO conventions under the EU's Generalised Scheme of Preferences.

Under the criminal provision, sexual harassment against women in public spaces is now a criminal offence. The law can attract a maximum penalty of three years' imprisonment and/or a fine of up to Rs500,000. Making sexual harassment a criminal offence is a welcome development. Unfortunately, the title of the section is problematic and shows that lawmakers have not fully understood underlying issues around harassment and why it occurs. Section 509 is titled 'Insulting modesty and causing sexual harassment'. The word modesty is subjective and open for interpretation at the discretion of the presiding judge. This is problematic and its interpretation is open to abuse.

The criminal law aspect of sexual harassment suffers from the same institutional challenges faced by the wider criminal justice system. The system is costly, overburdened and female complainants encounter a deeply patriarchal and discriminatory system, and there is little or no meaningful due process. Women are already reluctant to come forward with allegations of sexual harassment in a country where many still blame the woman themselves for such wrongs. In fact, with the other pro-women criminal laws put into place over the last decade, the primary issue has been the implementation of these provisions. There is no active case management by judges, particularly in the lower courts. Therefore, cases and trials take far too long. There is also no state-funded free and independent legal advice nor representation. The police are not well-versed in pro-women laws nor are they properly trained on how to deal with women survivors of violence. Similarly, lawyers are not trained to a high enough criterion on professional and ethical standards. It is perhaps for these reasons that a prosecution has never been brought in the Pakistani courts under the sexual harassment provision and it has failed to act as a deterrent.

The civil law Protection Against Harassment of Women at the Workplace Act provides a detailed system of how workplace harassment is to be reported and dealt with. The act requires organisations — include all places of work — must clearly display a code of conduct in a prominent place in a language(s) that all members of staff understand. The code, which is set out in full within the act, provides the minimum standards on how employees, management and owners of organisations are required to behave in a work environment and includes a definition as to what constitutes sexual harassment. The act requires that organisations set up a three-member inquiry committee, of which one has to be a woman, to deal with cases of harassment. The names of the committee members must be prominently displayed within the organisation. The code includes various provisions, such as abuse of authority, hostile work environment and retaliation. The code further provides how an informal and formal complainant is dealt with. Ombudsperson offices have been established under this Act and institutional set ups such as these are welcome developments. A strict time frame of 30 days is provided within which the committee must deal with a formal complaint. The organisation then has seven days to ensure the implementation of the committee's findings. Alternatively, a complainant may directly approach the provincial ombudsperson with the complaint. An appeal's procedure is also provided. The Act is clearly laid out and is less daunting for complainants than the criminal provision. It is probably for this reason that many sexual harassment complaints have been either dealt with by organisational inquiry committees or provincial and federal ombudspersons. However, a flaw of the act is that it fails to properly address the issue of colleagues protecting male perpetrators during any investigation. This is particularly problematic when those that are in positions of power take it upon themselves to protect their male co-workers from the allegations.

The ombudsperson plays an important role in combating sexual harassment. Under the Act, the federal and provincial governments must ensure that ombudspersons are appointed and that they are working in an effective and transparent manner. In Khyber-Pakhtunkhwa, even after consistent civil society pressure, it took the government over five years to appoint an ombudsperson. In the case of sexual harassment allegations against Ansari, it took Karachi University two years and interference from the provincial ombudsperson before the appropriate decision was made.

The law on sexual harassment has the potential to be a catalyst for positive change in our attitudes towards women in the workplace, and the act and the establishment of the ombudsperson's office are a good starting points. However, for law to be a realistic deterrent and to reshape social attitudes towards sexual harassment, effective implementation and consistent oversight is essential. In Pakistan, cultural norms around what is expected of women, unequal power relationships at the workplace and a lack of an enabling environment are some of the reasons sexual harassment is rampant. Ansari's incident is a milestone towards tackling harassment in the workplace. Yet this is an example of one woman speaking up, with many still unwilling or unable to do so. For meaningful progress to be made we will have to look beyond just law making to allow for effective widespread state-led and civil society-led campaigning around the issue. An example is the online international campaign #metooPhd, a hashtag created to allow university employees and students to come forward with their experiences of sexual harassment. To rid workplaces of unwelcomed and inappropriate behaviour by male colleagues it is important that the system works in a timely and efficient manner, and a supportive environment is provided to those that speak up. Beyond just keeping in line with everyone's fundamental rights, progressive and robust organisations must surely recognise the importance of a harassment-free environment as both a more productive win and an economically savvy choice.

Published in The Express Tribune, February 8th, 2018.

Like Opinion & Editorial on Facebook, follow @ETOpEd on Twitter to receive all updates on all our daily pieces.