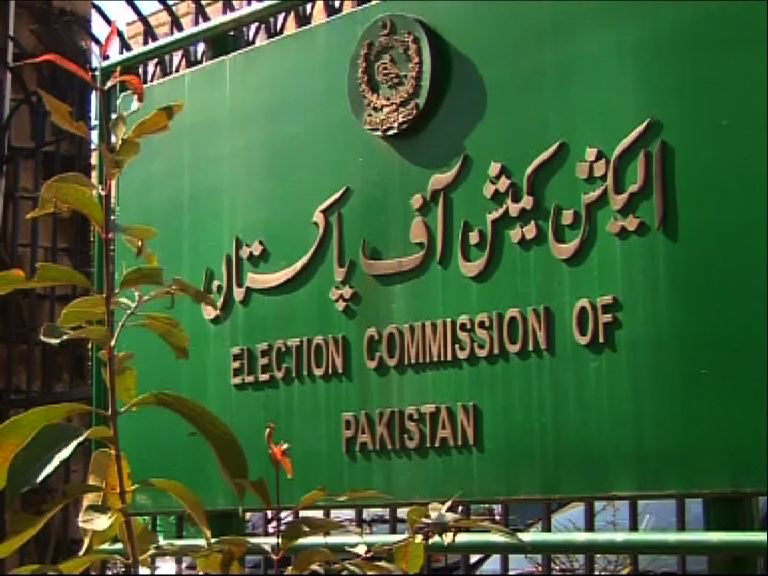 ---
ISLAMABAD: The Election Commission of Pakistan (ECP) on Wednesday adjourned hearing in the Pakistan Tehreek-e-Insaf foreign funding case after defence failed to appear before the ECP bench, citing commitments in the Supreme Court of Pakistan.

Petitioner Akbar S. Babar ─ one of the founding members of PTI ─ filed a case before the ECP in 2014. The case was filed on November 14, 2014, after Babar developed differences with PTI Chairman Imran Khan over internal corruption and abuse of laws governing political funding.

Senate election: PTI decision to shun Sami leaves all baffled

The petitioner alleged that nearly $3 million in illegal foreign funds were collected through two offshore companies, registered under Imran Khan's signature, and that money was sent through illegal 'hundi' channels from the Middle East to accounts of PTI employees. He also alleged that the foreign accounts used to collect funds were concealed from the annual audit reports submitted to the ECP.

PTI finalises six candidates from K-P for Senate polls

After months of foot-dragging, the PTI finally submitted account statements and documents detailing the funding it received from foreign sources over the past seven years to the ECP on Sept 18 last year.

On Wednesday when the case resumed for hearing before a four-member bench of the ECP, the PTI lawyer and former Attorney General of Pakistan, Anwar Mansoor Khan, did not turn up, citing other commitments before the Supreme Court of Pakistan.

Petitioner's lawyer Syed Ahmed Hasan objected to the delaying tactics by the PTI that had stretched the case for over three years.

He said there was enough evidence before the ECP that the PTI had organised itself overseas in different countries and funds collected abroad had been concealed from the ECP.

He demanded that PTI should be issued a show-cause notice and proceeded against under law without any further delay.

The bench sought the PTI lawyer to set the next date depending on his availability.