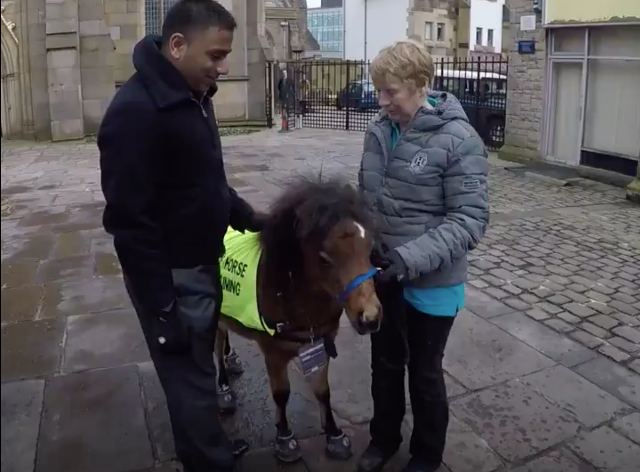 ---
A visually disabled BBC journalist with a fear of dogs is soon to be given England's ever 'guide horse'.

Mohammad Salim Patel will be receiving Digby, an American miniature horse who stands at around two feet tall and is eight months old. The horse will aid him in improving his movement as well as performing routine tasks.

Salim suffers from retinis pigmentosa, a degenerative eye condition but has remained against the idea of a guide dog, owing to his phobia.

Swedish court dismisses charges against man in love

Digby is currently being trained before he can walk around the alleys of Blackburn with Patel.

Salim said: "I have a big phobia of dogs that I was not able to work out and it was good when I heard about horses being trained, adding, "I have always loved horses but it is good to see the benefits to people who are visually impaired."

Awaiting his new friend's arrival that will stay under training for two years, he also said: "He needs to get used to being out and about in Blackburn.

Family tramples son-in-law over 'love' marriage

"I also think I will have to give myself an extra hour to try to get around my daily routine as people will all want to come and see it and touch it."

Guide horses are already popular among visually impaired US citizens. Activists say that these tiny horses can prove to be better guides than dogs due to their longer lifespan.

Digby will join Salim at BBC North West, where he will be wearing "thunderpants" to prevent him from making any mess around.

During a radio appearance, Digby introduced himself to listeners by chewing on a microphone, footage of which was aired on the BBC.

This article originally appeared on Independent.
COMMENTS
Comments are moderated and generally will be posted if they are on-topic and not abusive.
For more information, please see our Comments FAQ