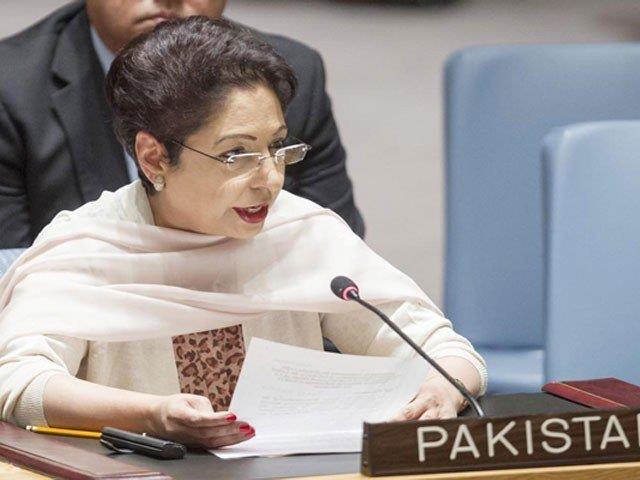 ---
Pakistan on Tuesday proposed the United Nations Security Council to periodically discuss the implementation of its resolutions, especially those on longstanding disputes like that of Jammu and Kashmir.

"Failure to enforce its own resolutions undercuts not just the Security Council's standing in the world, but the UN's as well," said Ambassador Maleeha Lodhi, permanent representative of Pakistan to the UN.

Lodhi raised the issue while participating in a debate on the 'Working Methods of the Security Council', urging the 15-member Council to implement its decisions non-selectively to uphold its credibility.

Kashmir Solidarity Day: Solution must as per UN resolutions

"Nothing undermines the credibility of the Council more than the selective implementation of its resolutions," she said.

The Pakistan ambassador also said the Council's enhanced engagement with the wider United Nations membership was critical, as everyone had a stake in the maintenance of global peace and security.

She further proposed that the number and proportion of open meetings must be increased.

Ambassador Lodhi also pushed that participation of states with a legitimate stake in Security Council's deliberations should be ensured throughout the decision-making process, especially the ones that contribute troops and police like Pakistan.

Kashmir only reason for Indo-Pak animosity, says Khawaja Asif

The Pakistani envoy further urged the Security Council to be more transparent and balanced in the work of its subsidiary organs.

She asked for increased facilitation of elected members, saying they should have a more equitable representation and play a bigger role as pen-holders.

The UNSC Resolution of April 21, 1948 — one of the principal UN resolutions on Occupied Kashmir — states that "both India and Pakistan desire that the question of the accession of Jammu and Kashmir to India or Pakistan should be decided through the democratic method of a free and impartial plebiscite". Subsequent UNSC resolutions reiterate the same stand, however they remain to be implemented.