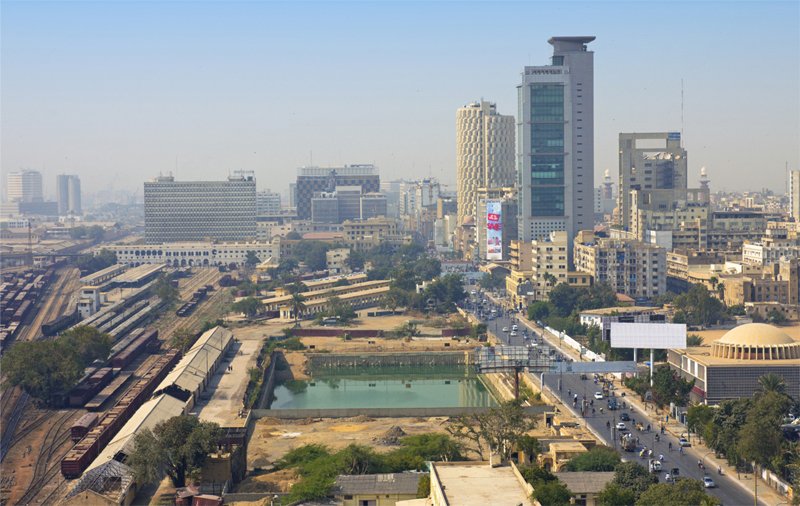 ---
KARACHI: The federal government has so far not taken any practical move to fulfil the promises for Karachi's uplift, which it made six months ago.

Apparently to reward the Muttahida Qaumi Movement (MQM) - Pakistan for its support to Shahid Khaqan Abbasi in the election of prime minister, the federal government had announced a package worth Rs25 billion for the development of Karachi's infrastructure but the package has remained only on papers to date.

It has been reported that the Centre had pledged to issue Rs5 billion in the first phase of the development package for the city's fire brigade, but the funds were never released. Later, the promised amount was reduced to Rs1.7 billion, however, the revised fund was also not released.

The federal government also formed a committee to avoid the intervention of the Sindh government in development projects. However, no representative of the Karachi Metropolitan Corporation was included in the committee.

NAB says not against Safe City Project Karachi

The MQM-Pakistan MNAs had unconditionally supported Abbasi who took over the premiership on August 1, last year. Abbasi, later, announced Rs25 billion package for the infrastructure of the metropolis.

Despite the repeated announcements by the PM, six months have passed and no progress can be witnessed in the announced package.

Now, only three months are left in the tenure of the present government and many believe that the PM had committed for the Karachi package only to gain MQM-Pakistan's support for PM elections and the federal government had no intentions to fulfil its pledges.

Speaking to Express News, MQM-Pakistan leader Faisal Subzwari said, "We supported Shahid Khaqan Abbasi unconditionally". Subzwari added that later the PM announced the development package for the infrastructure of Karachi but no step was taken to implement the package. "The promises remain unfulfilled," the MQM-Pakistan leader said, adding that the MQM-Pakistan had expected that the federal government would fulfill its promises but it did not happen.

Protective walls needed around nullahs in Karachi

Subzwari further said that the party would soon meet with the PM to convey its reservations. He opined that the committee should have a KMC representative.

However, a committee member informed Express News that the federal government would keep its promises. "We are prepared and soon a big development project will begin in Karachi," the member said, adding that the promised projects might begin from the mid of March.