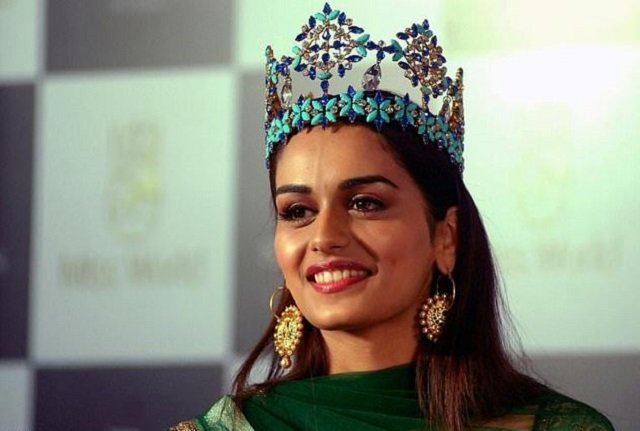 ---
NEW DELHI: Eight beauty queens from around the world are touring India as part of a global campaign to promote menstrual hygiene -- a taboo subject in the South Asian nation.

Miss World 2017 Manushi Chhillar will spend 45 days touring her native country with the aim of busting myths about menstruation and raising awareness among millions of women.

"We have been underlining the importance of health and hygiene in our conversations with women," Chillar told reporters in New Delhi on Tuesday.

Taboos about menstruation impact the physical, mental and emotional well-being of women in many countries, she said.

Nearly 375 million women in India are of menstrual age, according to estimates by campaigners, but only 12 per cent use sanitary pads or other hygiene products.

Most women in India still use rags or unsterile cloth, and many in rural areas use sand, ash and dried leaves as menstrual absorbents, increasing the risk of infections.

Chhillar called on governments across the world to increase access to sanitary pads by making them tax-free.

Menstrual Hygiene Day: 'Incorporate menstrual health in curricula'

She is supported by the Miss World Team, which includes seven beauty queens from around the world.

The initiative is also backed by a charity that produces sanitary pads from natural fibres that are environment-friendly and fully biodegradable.

"There is shame and secrecy linked to menstruation in villages and [the] non-availability and cost of pads further compounds their problems," said Jaydeep Mandal, founder of Aakar Innovations, which makes jute-fibre sanitary pads in India.

The issue is getting attention in largely-conservative India, with a Bollywood movie called "Pad Man" hitting the screens this month.
The film is about an Indian inventor who creates a revolutionary machine to produce cheap sanitary pads.
COMMENTS (3)
Comments are moderated and generally will be posted if they are on-topic and not abusive.
For more information, please see our Comments FAQ