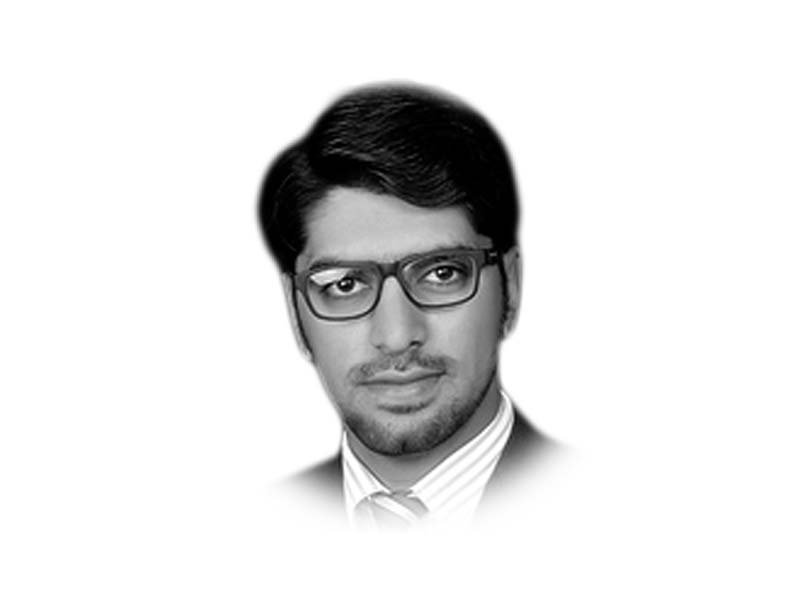 ---
Several weeks ago, one of my students presented me an ajrak and a topi. Upon inquiring, he reminded me that it was Sindhi culture day and the gift was a token to mark the day. I asked this student if he could write Sindhi, which he hardly could. Neither had he read a Sindhi book in his life. Shaken, I questioned him about reading a Sindhi-language newspaper, he couldn't name a single Sindhi daily. Presuming his complete dearth of knowledge about Sindh, I refrained from asking further questions. I stood staring at him. His Sindhi was a mixture of Urdu, English and Sindhi. Completely baffled, I contemplated over his sense of cultural detachment for quite a while.

Later that day, driving my way home, I encountered incessant roadblocks and traffic jams. Pockets of mobs were marking Sindhi culture day: donning an ajrak and a topi, mounted on bikes with blaring sound of bike silencers and altered cars, dancing and waving their hands.

Is it truly our culture that they are celebrating? Are they doing any good to it? The answer is no. Events like these have actually narrowed down the meaning of culture to an apparent level. How is culture day supposed to save and preserve culture. People tend to assume that by dancing and putting on specific attire, they are showing their loyalty to the land. They tend to believe that they have done their duty and they are free of this load for the rest of the year. Culture days do no good to culture, rather they harm its growth.

In the aftermath of globalisation and global hegemony of the English language and the popular culture, with growing consumerism, lingual and cultural boundaries are rapidly vanishing. Less popular cultures and languages are diminishing at an unforeseen scale. Hence, preserving one's culture and keeping a distinct identity intact has become more than necessary. But the pathway and the manner of cultural preservation is essential to be decided on. Method is an end in itself. Therefore, making culture a superficial entity and limiting it to an outfit is a grave injustice to a culture and its custodians.

Culture needs to be understood first, it is only then that we can decide how to save it. It is a broad term which encompasses a range of elements, including knowledge, attitude, collective history, ideas, opinions, way of life and so on. It is this common depository of such elements that distinguishes one culture from another. It enables us to stand out as different and distinct, the difference we have to preserve.

Being conscious about history is one effective way to conserve culture. But history in our society is discarded as being a bunch of lies with even the educated being ignorant towards it.

Fluency in speaking a language and voicing our thoughts in it is another way of preserving culture. Unfortunately, lingual expression in native language is looked down upon, as being uneducated or being a misfit. As a teacher, it is not uncommon for me to come across a Sindhi, Punjabi, Pakhtun or Kashmiri student who no longer speaks their native languages, although their parents sometimes converse in it.

Imparting knowledge in regional languages too preserves culture. What we actually observe is a drift away from local languages. It is not rare to see the young generation unable to count the numbers in their mother tongue.

Proverbs, idioms, bedtime stories, music, too are preservers of language and culture that are gradually becoming extinct. The music produced in local languages is often on a limited scale and mediocre in quality as well.

The way forward lies in being consciously aware of one's history, literary trends, folklore, socioeconomic conditions and the status of language(s). Moreover, one should take pride in belonging to a culture. People's attitude towards their own culture must be appreciative, because it is the attitude which decides whether the culture survives or goes extinct.

Published in The Express Tribune, February 7th, 2018.

Like Opinion & Editorial on Facebook, follow @ETOpEd on Twitter to receive all updates on all our daily pieces.
COMMENTS
Comments are moderated and generally will be posted if they are on-topic and not abusive.
For more information, please see our Comments FAQ